Nici Wickes: Passionfruit curd loaf cake
Author

Publish Date

Sat, 16 May 2020, 10:25am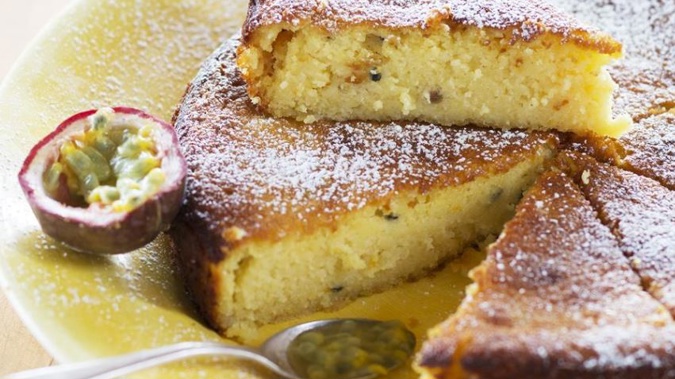 Nici Wickes: Passionfruit curd loaf cake
Author

Publish Date

Sat, 16 May 2020, 10:25am
Passionfruit curd loaf cake
In celebration of our new level and the health of all New Zealanders, here's the perfect cake to enjoy with a decent cuppa!
110g butter, softened
1 cup sugar
2 tbsps lemon zest
¼ cup olive oil
2 large eggs
½ cup yoghurt
1 1/2 cup plain flour
1 1/2 tsp baking powder
1/2 tsp salt
½ cup passionfruit curd (can use lemon curd)
Icing
¾  cup icing sugar
2 tbsps lemon juice
Splash of milk or cream
Preheat oven to 180 C and grease loaf tin. Line with baking paper.

Beat together butter, sugar and lemon zest until pale and fluffy then add the oil and mix for another minute or two. Add the eggs one at a time, beating for 20 seconds between each. Stir in yogurt and gently fold in the dry ingredients. 

Spoon 1/3 of batter in the prepared pan and place half the curd in dollops on top. Repeat, finishing with last 1/3 of batter.

Bake for 30 minutes then place a piece of foil on top to prevent top from going too dark and cook for a further

 

20-30 minutes or until a skewer inserted in the centre comes out clean. 

Cool in the tin for 20 minutes before turning out gently onto a wire rack.

Mix icing ingredients together and drizzle over cake when cooled.