Sunday at Six
6PM - 7:30PMSun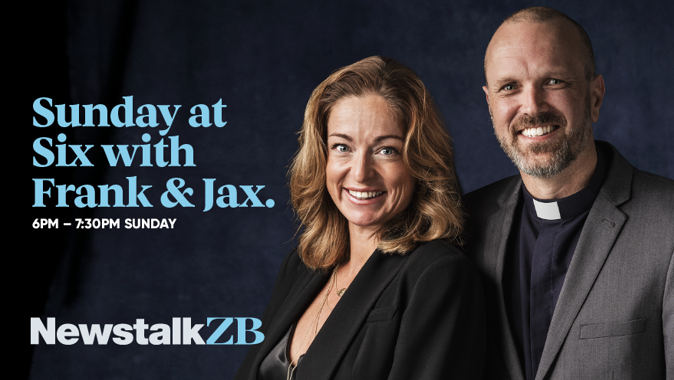 Sunday at Six is a unique blend of the topical and the historical – it's about looking back to look forward. Movies, Music, Literature, Politics, Philosophy, History – if it made you laugh, made you cry, or just made you think – we'll cover it. Join us for a fascinating show where the past meets the present.
Frank Ritchie
Frank has experienced life. As a born and bred Kiwi hailing from the mighty Waikato, his career has covered a range of diverse roles from getting a trade certificate in painting and decorating, to radio broadcasting, and even media chaplaincy. He has worked for one of New Zealand's largest international aid and development agencies, and is currently the minister of a church in Hamilton.
Frank has been lucky enough to travel to many remarkable parts of the world and is a lover of good coffee and solid conversation. As a news junkie, he particularly loves chatting about politics and religion, but is never far from a good laugh. Frank lives in Hamilton with his wife Melva, and their daughter, Selah.
Jax van Buuren
When Jax isn't running around after her adorable young daughter, she loves making the most of our gorgeous country by hiking, fishing or diving. Jax has a real heart for family and loves that she lives so close to all of hers.
Funny, cheeky and full of heart, Jax loves to engage with her fellow Kiwis. She's had plenty of opportunity to do just that as she worked for 12 years as the Classic Hits breakfast host for Northland.