Nici Wickes: Creamy rice pudding
Author

Publish Date

Sat, 2 May 2020, 10:38am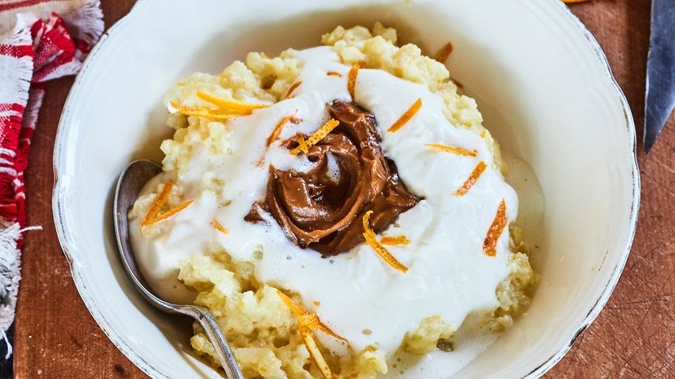 Nici Wickes: Creamy rice pudding
Author

Publish Date

Sat, 2 May 2020, 10:38am
Creamy rice pudding
Is there a more comforting pudding than this one? I just adore rice pudding. I think the French do it best where it's often served with a salted caramel topping.
Serves 2
1 ½ cups cooked rice
¾ cup milk
2 tbsps brown sugar
1 tsp orange zest
¼ cup sultanas
1 egg yolk
1/3 cup cream
Heat oven to 200 C.

Bring rice, milk, brown sugar, zest and sultanas to a slow simmer in a saucepan. Simmer for about 15 minutes stirring every time you think of it until it thickens and resembles porridge.

Whisk egg yolk with

half

the cream and add this slowly to the thickened rice, stirring as you go. When incorporated, scrape rice mixture into ovenproof dish and pour over remaining cream. Bake until top is golden, about 10-12minutes.

Serve warm with more cream or ice cream.