Mike van de Elzen: Buttercup salad with Kalamata honey
Author

Publish Date

Sun, 19 May 2019, 2:44pm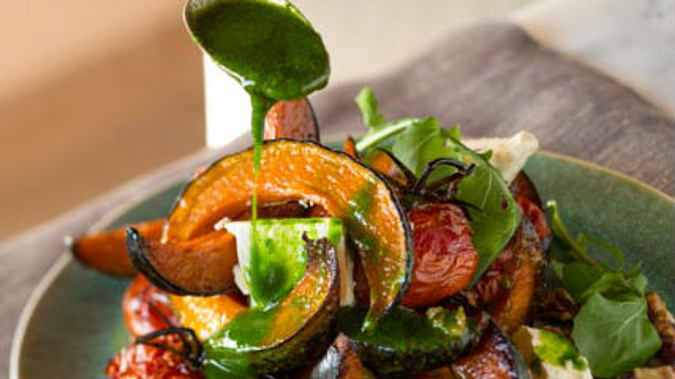 Mike van de Elzen: Buttercup salad with Kalamata honey
Author

Publish Date

Sun, 19 May 2019, 2:44pm
Warm Autumnal Salad (serves 4)
1 large buttercup
4 large vine-ripened tomatoes
2 tbsp olive oil
salt
black pepper
100g rocket leaves
100g cows feta, cut into cubes
½ cup walnut halves, toasted
Preheat oven to 190*C. Carefully cut buttercup in half and scoop out seeds. Slice into wedges and place in roasting tray. Drizzle with olive oil and season with salt and pepper. Roast in oven for 25 minutes, add tomatoes to tray and cook for a further 15 minutes. Remove from oven. Arrange on serving dish with rocket, feta and toasted walnuts, then drizzle with rocket oil and dollops of Kalamata honey.
Kalamata honey
12 pitted kalamata olives
1 tbsp honey
Blitz olives and honey together until smooth.
Rocket oil
100g rocket leaves
4 tbsp olive oil
Blitz rocket and oil together until smooth.