Tim Dower: Govt needs to reveal its plan on how to live with Covid
Author

Publish Date

Fri, 24 Sep 2021, 9:48AM
Follow the podcast on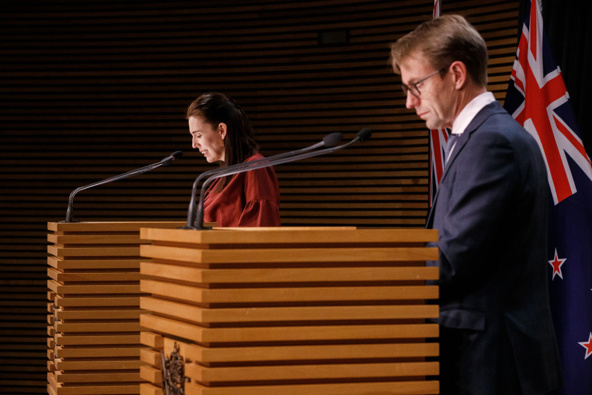 Tim Dower: Govt needs to reveal its plan on how to live with Covid
Author

Publish Date

Fri, 24 Sep 2021, 9:48AM
Now we've accepted we're going to have to learn to live with Covid-19, can we please have a clear plan? 
Listening to the PM and Chris Hipkins and the good Doctor this week, I sense they realise this last lockdown needs to be just that, the last lockdown. 
We were scared at the beginning, and we've been cowed into compliance over the past couple of years. 
But I sense now that New Zealanders, Aucklanders for one set of reasons, South Islanders for another set of reasons, are over it. 
Another lockdown would be the death knell for a lot of businesses and a lot of jobs. 
And compliance won't come so easily; just look at Melbourne to see what happens when enough people get riled up by enough false information. 
Right now, we're getting the platitudes and the patronising talk on vaccinations. 
But there's no target and no plan for what happens once the rush to get jabbed becomes a trickle. 
We may already be near peak vaccine coverage. 
So, we need a plan, because we're going to have to live with this. 
Some people will get sick, some vaccinated people will get sick and some of us will die. 
The Government's job now is to work out and then explain how we're going to keep those numbers as small as possible. 
To make a plan. 
A plan to get managed isolation for returning New Zealanders and eventually, dare I say it, visitors out of our cities. 
These need to be permanent facilities, not the expensive make-shift and frankly unsafe arrangements we have now. 
We need a plan for treating the inevitable ongoing cases. 
We need a plan to tackle the debt we've accumulated. 
And we need to get back to proper scrutiny and challenging of what the Government's up to behind the scenes, while we're all obsessed with Covid. 
When you think about it, this kind of planning is what a decent opposition would be working on right now, if it was serious about winning the next election. 
So maybe what we need, as a country, is just that. 
A decent opposition, with a plan. 
Take your Radio, Podcasts and Music with you