Labour confirms tax on commercial freshwater use
Author

Section

Publish Date

Wednesday, 9 August 2017, 10:53a.m.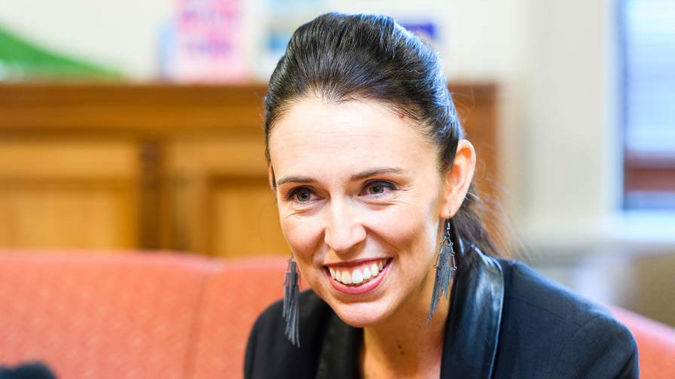 UPDATED 1.21PM Jacinda Ardern is promising farmers that a Labour Party proposal to charge for freshwater will be fair and allow them to keep making a profit.
Claims by the National-led Government that a water levy would cost farmers $600 billion was "ludicrous" and "scare-mongering", Ardern said today.
Speaking at the Environmental Defence Society Conference in Auckland, she revealed that Labour would charge an unspecified royalty for commercial water and use the money to clean up rivers, lakes and streams.
"We're focused on making sure that water bottlers pay a fair royalty - that's what New Zealanders expect," she said.
"We acknowledge a flow-on effect. But I will not set a royalty that will affect other parts of the industry until I have sat down with them and worked out a workable plan that ensures they remain profitable and that it is fair."
Not all farmers will be captured by the policy because the royalty will vary according to water quality, scarcity, and what it is being used for. The highest charge will be for bottled water taken from pristine aquifers and exported.
Ardern cited her rural background in a bid to quell fears in the agriculture industry about water pricing.
"My point to them would be there is farming in my family. I am committed to working collaboratively with farmers to find a workable solution that ensures that they prosper."
The Green Party has also proposed a water charge of 10c a litre for water bottling companies. The rate for other industries would be set after consultation.
Labour's water price would not be so high, Ardern said.
She denied that the policy was a bid to win back voters who had defected to the Greens. But the policy clearly puts Labour in Green Party territory.
Green Party water spokeswoman Catherine Delahunty welcomed the Labour policy today, while also saying that her party was the only one that required farmers to change their systems to protect the environment.
The Labour water policy also promised changes to farming models, saying that farms near waterways would have to move away from high stocking levels and focus more on "adding value".
It sets a five-year deadline for farmers to fence intensively stocked land near waterways. To assist farmers, Labour would get people on the dole to help with fencing, riparian planting and other measures to improve water quality.
Ardern also promised a "truly swimmable standard" for New Zealand rivers, streams and lakes.
Opposition parties and environment groups say the Government's definition of a river that is safe for swimming is too weak.
"Clean water is the birth-right of all of us," Ardern said.
"I want future generations to be able to swim in the local river, just like I did."
In February, the Government set of goal of making all rivers safe to swim in by 2040.
That means all waterways deeper than 40cm will have to meet the safe standard for E.coli contamination 80 per cent of the time.
The Government denied that it weakened the definition of a "swimmable" river in the new policy, though an independent assessment by Niwa recently confirmed that the standard was "less stringent" than the one it replaced.