Pike River families celebrate election results
Author

Section

Publish Date

Monday, 25 September 2017, 5:30a.m.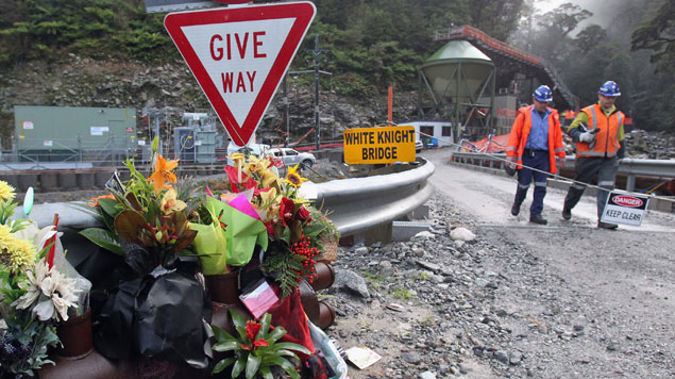 The Pike River families say they'll support New Zealand First in whichever coalition agreement the party chooses.
They are describing the weekend's election results as a huge win, saying it's inevitable the mine will be entered because so far all of the coalition options require at least one party committed to a manned reentry.
Twenty-nine men died when the Pike River Mine exploded in 2010 on the West Coast.
Families' spokesperson Bernie Monk said he's please that New Zealand First's 7.5 percent is holding the balance of power for a coalition.
"He's always said to us that he is going to back us the whole hog. He also stated that he wouldn't go into coalition with a government that didn't support a re-entry into Pike River Mine."
He said he trusts Winston Peters word to give the families justice and insist on a manned reentry into the mine.
"He doesn't need to sign any document - he's made a verbal and public commitment to do this job, so I believe him wholeheartedly that he will get this job done and we'll support him in every way."
"We shouldn't have to go out and get this, this should have already been done. Thank goodness over the last year or so, the people of New Zealand have started to realise: 'Hold on, there's been a cover up here."
The families are also reassuring Jacinda Adern that she hasn't let them down, after she suggested so in her speech after election night.
The Pike River families' spokesperson Bernie Monk said it was humbling for Adern to mention them, but that's not how the families feel.
"She has not let down the Pike River families, she's always been a big supporter of us, and I know she'll be still right behind us, whichever way this goes."