Ardern: 'I haven't done as well as I would have liked'
Author

Publish Date

Sat, 23 Sep 2017, 11:53PM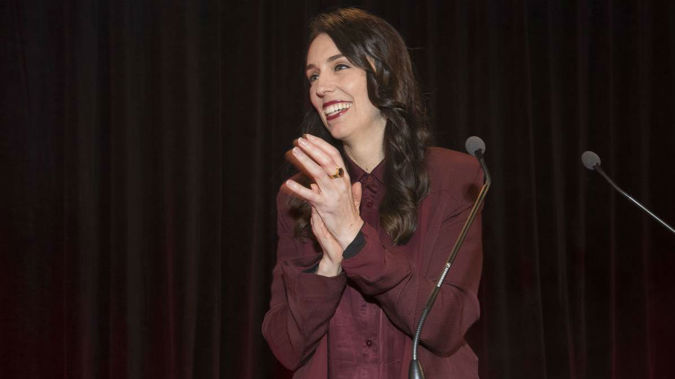 Ardern: 'I haven't done as well as I would have liked'
Author

Publish Date

Sat, 23 Sep 2017, 11:53PM
Jacinda Ardern conceded Labour had not done as well as she hoped but said it was not over yet, when she addressed her supporters.
In her speech at the Labour Party headquarters Ardern said she had called Bill English to acknowledge he had more seats and admitted she hadn't done as well as she would have liked.
But she told 1News it was not over yet.
In her speech Ardern thanked her supporters for the honour of being appointed leader.
"Seven weeks ago I stood in front of the press and New Zealand as the newly elected leader of the New Zealand Labour Party. I called it the worst job in politics. I was wrong. The last seven weeks have been a privilege," Jacinda said.
She said it was not just about the race but about what the party could do afterwards.
The outcome would be decided by MMP and she could not predict what decisions the other parties would make, Ardern said.
She said Labour would continue to pursue and focus on the issues they had campaigned on - housing, health and education.
But it was not the result she had hoped for.
"It wasn't just people but whole communities that inspired me. Victory for us was always about victory for them. I haven't done as well for them as I would have liked. As Labour leader I will take responsibility for that."
She finished by thanking the thousands of people who had worked to promote the party in the lead up to the election.
"From the bottom of my heart I thank you. I believe New Zealand's best days are ahead of us. On this night I pledge all my energies to making sure we have a future we can all be proud of...So let's keep doing this."
After her speech she told 1News there was not a clear indication of what the country wanted.
"There was a majority that voted for change. It's whether that change can make a majority," she said.
Ardern said she expected to have conversations with both James Shaw and Winston Peters tomorrow.
"There's conversations that need to be had and we're open to those," she said.
"We've come a long way in seven weeks. For us it's all about moving forward together...it's not over yet."
Ardern expected the party would pick up more votes when the special votes were counted because those who enrolled at the polling booth would not yet have been counted.
She said they would work to form a new Government as quickly as possible but the special votes would not be counted until early October.