Motoring: Nissan Qashqai
Author

Publish Date

Mon, 15 Jun 2015, 1:16pm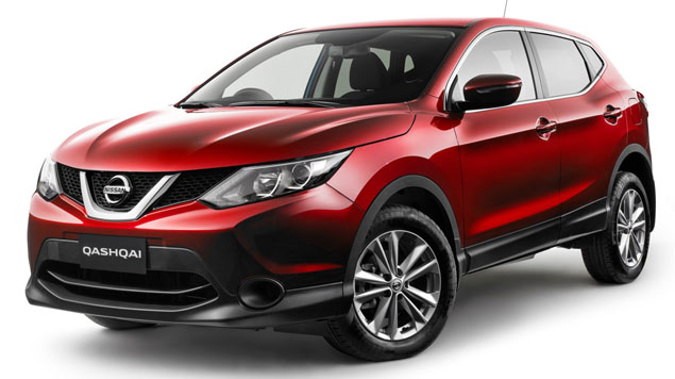 Motoring: Nissan Qashqai
Author

Publish Date

Mon, 15 Jun 2015, 1:16pm
Even having a name people struggle to pronounce, let alone spell correctly, hasn't stopped the Qashqai becoming one of Nissans sales stars in the last few years.
This urban SUV has almost single handedly turned around Nissan's fortunes in the UK and Europe, where the Qashqai enjoys enormous popularity and sales. When it was first launched in 2007, it was the right model at the right time. It enabled Nissan to get in on the ground floor at the start on the urban SUV boom, a boom that is still going off like a large cannon, with more people that ever clambering to own a SUV.
For Nissan, one of Japans more conservative automotive manufacturers, the Qashqai was out of left field model. Yet someone in there had the vision to see the huge potential of this boldly different model. If the company was prepared to take a punt, it could open up a whole new group of buyers, including younger ones to the brand. This was simply, despite the considerable risk attached, to good an opportunity for Nissan to ignore. They didn't and as they say, the rest is history as it unearthed a model that has sold in excess of 2 million.
When it came time to replace the first generation Qashqai this year Nissan were understandably, reluctant too design a model that deviated a lot from the original. It was a bit of a case of "Don't mess with success", especially on the scale this model enjoys.
The challenge for the company was to produce a replacement that was fresh and looked like a new one, without losing the elements buyers adored about its predecessor. Nissan have managed to pull off this incredibly difficult balancing act to create a model that is sufficiently different from the old one, yet unmistakably a Qashqai. It's formula that works with strong sales of this replacement model in the Europe and the UK. It's a similar story here, with waiting lists on the more popular high spec models. All the signs are this model will follow the same winning route as its predecessor.
The four strong model line-up has something for everyone and their new car buying budgets, starting with the price leading 2.0 litre petrol ST at $35,990 and topping out at $43,990 for the superbly appointed Ti petrol. This latter model was supplied for evaulation, along with the new to our market TS 1.6 turbo diesel that retails for $42,990. Gone from the range is the seven-seater version, but Nissan have that based covered with the new 2WD seven-seat X-Trail.
You get even more Qashqai with this second generation version that's comes in at nearly 50mm longer that the old model, and is marginally wider and lower.
Styling doesn't represent a radical departure from its predecessor. However, with some clever re-working of the cars profile, sees it present a smoother and more sophisticated face to the automotive world, and its one that certainly gets noticed.

Both road test vehicles attracted plenty of unsolicited positive comments during the few days I had them, and on today's SUV market fashionable good looks are what buyers expect. The Qashqai is perfectly suited up to meet those expectations, confirmed by the strong sales demand this model has enjoyed since debuting here several months ago.

When you lift the bonnet either an old or new face greets you depending on the motor you opt for. It will be an old and familiar face, should you sign up for the 106kw 2.0 litre petrol, an aging campaigner that's served in numerous Nissans over the years. If your hard earned cash goes on the 96kw 1.6 litre turbo diesel it will be a very new face. The motor is the product of the Nissan-Renault alliance and features the latest European diesel technology. Of the two motors, the turbo diesel is definitely my favourite. It's smoother, delivers superior low speed pulling power and is definitely the more energetic and responsive of these two motors. These attributes make it well suited to our hilly driving terrain, where it doesn't have to work nearly as feverishly, as the some times hot and bothered petrol does to produce the same levels of performance.

Both engines drive through CVT transmissions. I won't fudge the fact these gearboxes that I have experienced in many different forms, haven't endeared them selves to me. Most Japanese carmakers are now into CVT transmissions in a fairly big way. What I dislike most about these gearboxes is the way they make engines rev unnecessarily hard and all for know real increase in performance. Many CVT's to my mind feel dull and lifeless and consequently so do the engines they are hooked up to. The net result is a lack lustre driving experience. However, to be fair Nissan CVT's are better than most and overall, do a passable job in the Qashqai.
A modern and spacious cabin comfortably accommodates five adults. Elevated seating offers excellent all round visibility. A more than respectable amount of load carrying real estate is situated behind the rear seats. The good news is that you can mix and match your passenger and cargo carrying to a raft of different situations.
Both the handling and steering are crisper with more assure turn in to corners than was evident in the previous model. With this latest version sitting lower to the ground, body roll is on a much tighter leash and not as invasive during brisk cornering.
That said, both models were at their best at moderate speeds through the bends, push for them further than this and their demeanor becomes decidedly fidgety.
At town driving speeds, the suspension with some new found suppleness, is an improvement over the previous model, that was prone to shudder and thud like the plumbing in a third rate hotel.
What's the verdict? A clever evolution of one of Nissan's most popular models, make this second generation Qashqai one of the more desirable compact SUV's on our market.