Motoring: New Toyota RAV4 Front Wheel Drive
Author

Publish Date

Fri, 14 Nov 2014, 11:30am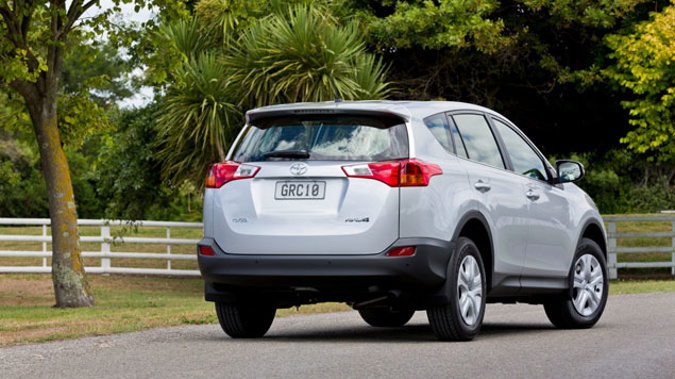 Motoring: New Toyota RAV4 Front Wheel Drive
Author

Publish Date

Fri, 14 Nov 2014, 11:30am
Opting to buy a compact SUV (Sport Utility Vehicle) with front wheel rather than four-wheel drive (4WD) seems a bit like having a pie without tomato sauce, it just doesn't seem natural.
Based on the increasing number of manufacturers now offering front wheel drive SUVs, there is clearly growing demand from those who love the look and versatility of these vehicles but don't need 4WD. Essentially, a front wheel drive only SUV ticks all the boxes for these buyers and it costs up to $4,000 less than it would with 4WD.
Toyota has taken the front wheel drive plunge in our market with the hugely popular new RAV4 by lobbing a couple of front wheel drive variants into the model mix. The $39,990 GX is for the dollar watchers, while those seeking more of the niceties of motoring life will be drawn to the highly specified $44,490 GXL supplied for this road test. Just how well this pair sell is hard to predict. While it's sold two front wheel drive RAV4's in other parts of the world for years, it is really a venture into the unknown for Toyota here. This model also has a bit of an issue on the value-for-money front, costing in some instances more than 4WD versions of its competitors.
This fourth generation RAV4 is proving a sales hit for Toyota and enabling them to really cash in on the booming compact SUV market. It's predecessors have already built a strong following, with this latest RAV4 good enough to take things to the next level, helped by eye-catching job and higher specification levels across an expanded model line-up.
Unlike the 4WD, which is available with the choice of a 2.2-litre four-cylinder turbo diesel or the 2.5-litre four-cylinder petrol propulsion, the front drive model is limited to a 107kw 2.0 litre petrol engine. This motor gets its power down on to the road via a similar CVT (Constant Variable Transmission) to that used in the Corolla. Because the front drive RAV4 is considerable lighter than the 4WD it gets by pretty well on this smaller and more frugal engine.
It delivers only just enough cut and thrust to satisfy most owners. Throttle response is reasonably good across the rev range, although this otherwise smooth and refined motor sheds some of those qualities when worked and higher revs, where it becomes noticeably harsher. One thing you can count on, though, is the cast iron dependability synonymous with the Toyota name.
Engine, wind and road noise was higher than I expected and above that in the 4WD models I sampled a few months ago. I didn't find the CVT automatic anywhere near as endearing as the six-speed auto used in the 4WDs. It just doesn't seem to generate the same sort of urgency or clean clinical gear changes. Another frustration was the amount of time it took for the CVT to spool up and find the extra pulse of power for hill climbing or overtaking slower vehicles. It also tended to drone away in the background for a long time like an annoying talkback radio caller, especially when the vehicle had close to a full complement of passengers on board. This rather irritating transmission trait detracted from the vehicles all-round drivability.
Passenger space is impressive with the designers, liberating more usable people and cargo capacity. There is a huge area tucked away behind the rear seats that will handle sizeable loads, with 60/40 split fold rear seats to deal with any long or tricky items. There is an abundance of shortage interior storage including a clever cavity squirreled away beneath the rear floor. With nooks and crannies in all directions for those odds and ends, there isn't any excuse for owners having an untidy or cluttered passenger compartment. If you enjoy in-car gizmos and gadgets then it's worth paying the $5,000 price premium for the GXL over the more modestly attired entry-level GX. LED daytime running lights are standard on the GXL, along with cruise control, dual zone air conditioning, push button engine start and rain sensing wipers.
A smart make-over of the all-independent suspension carried over from the old model adds extra poise and composure to the handling package, along with less body roll. The suspension feels more relaxed and not as jittery as it was in the previous RAV4.
However don't be deceived. It still maintained a frim and controlling hand when the test vehicle locked horns with ragged and worn road surfaces intent on causing maximum disruption to the suspension and vehicle occupants. Largely, these roads came up empty handed in their quests to create havoc with the RAV4's underpinnings. The steering genuinely tries to engage with the driver by providing plenty of road feel and reacting quickly to their directives.
What's the verdict? While there is undoubtedly a market for a 2WD RAV4, I would opt for the 4WD every time with its extra traction, versatility and superior resale value.