Ford Focus Ecoboost Sport hatch
Author

Publish Date

Sat, 3 Sep 2016, 10:05am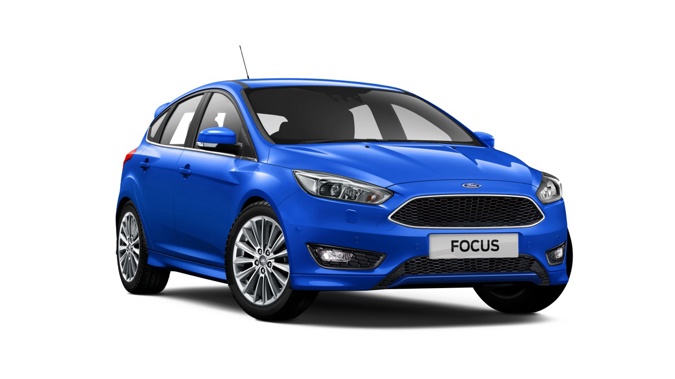 Ford Focus Ecoboost Sport hatch
Author

Publish Date

Sat, 3 Sep 2016, 10:05am
It's hard to think of a period in recent times, when Ford's popularity in this country has scaled the heights its currently enjoying, with sales up a whopping 40 per cent on 12 months ago.
Heading this 'white' hot streak of sales form is the Ford Ranger that continues to sell by the truckload. Even an all-new version of its old adversary the Toyota Hi Lux Ute launched toward the back end of 2015, hasn't really slowed the Ranger sales train that still has a full head of steam on. Other models in the Ford line-up are dong their bit as well, helping the company record a 50 per cent rise in passenger car sales compared to 12 months ago. The highly capable Ford Mondeo is No 1 in the medium sized car segment market and sales of the latest iteration of the iconic Mustang coupe are going through the ceiling, with 750 plus sales orders already banked. The recently updated Focus range is back in favour with buyers as well and now among the top 10 selling models in the land.
Globally the Focus, now into its third generation, is a sales rock star for Ford, although it hasn't been able to reproduce that form on our market. This latest update could be just the key to turn that around. The car now sports a bolder and more modern exterior and offer greater levels of refinement. One of the big changes is a new 1.5-liter EcoBoost turbo charged engine that's becomes the engine mainstay of the range.
You cannot accuse the current focus five-door hatch range of spoiling you for choice with just three variants on offer, starting with the $35,340 Trend next in the batting order is the mid-range $38,390 Sport, which was the model supplied for this road test. From there it's a major leap of fiscal faith to get on board the $46,840 flagship variant the Titanium, that's laden with every luxury feature as it should be with its premium pricing.
The 134kw 1.5-liter four-cylinder EcoBoost engine certainly raises the performance bar. It has 25 per cent less engine capacity than the naturally aspirated 2.0-liter engine it replaces, but produces 9kw more power. It uses the core EcoBoost technologies of turbocharging, high-pressure direct fuel injection and Twin-independent Variable Cam Timing to morph into a pocket rocket. It features technologies introduced in Ford's much lauded 1.0-liter three-cylinder EcoBoost engine, including a new cylinder head design with improved cooling and an integrated exhaust manifold that's more efficient at feeding air into the engine to help it operate at ideal temperatures.
With its almost endless energy and enthusiasm, this is a fun and very likeable motor with sharp throttle response and seamless power delivery. However, it periodically blotted it's copy book with some turbo lag and the occasional hesitant moment from standing starts, where it seems to get caught flat footed, under full throttle. Despite this, it's a superior unit in all department compared to the 2.0litre engine it superseded.
Mixing and matching the gears changes with unwavering speed and precision is Ford's six-speed powershift auto. It seems gel better with this smaller but more high tech 1.5 litre turbo charged motor than its former sparring partner, a normally aspirated 2.0 litre engine.
Ford used this updated model as an opportunity to refresh the cabin compartment with a number of the changes influenced by customer feedback. One of the most common feedback themes was a call for a more intuitive interior with fewer controls and switches. This has led to some reshuffling of the switches that are now easier to see and use. The simplified interior offers more space with several new and practical storage options. An especially smart piece of thinking is an adjustable console that accommodates a variety of bottles and cups
This is the most refined Focus yet with exceptional levels of cabin quietness. Ford has invested heavily in sound-insulating material, thicker side-window glass, increased insulation in the door trims, and improved engine insulation. This sort of financial investment shows what a bit of 'hush' money can achieve.Cabin and load space is at best adequate rather than the generous. Rear seat leg and headroom is snug and lags behind a number of its competitors in this regard.
Ford have made a lot of marketing noise about what they describe as the cutting edge connectivity of this latest Focus that enables drivers to stay connected at all times, via a system called SYNC 2. You can operate the car's climate controls, entertainment system, navigation system and a linked smartphone with natural voice commands. A centrally placed, high resolution, 8-inch touchscreen puts even more control at the driver's fingertips, with color-coded corners for easy menu navigation. Even the technically challenged like myself can master it relatively easily. The system is smart but simple to use and that's going to win it a lot of friends.
Equally as impressive, is the array of advanced safety features, which is remarkable for a car in this price range. Even the accident-prone have a good chance of staying out of trouble with features such as Lane Keeping Aid and Lane Keeping Alert. This helps prevent drivers from accidentally drifting out of their traffic lane when driving at higher speeds. If the forward-facing camera detects an unintentional lane departure, Lane Keeping Aid applies steering torque to smoothly guide the vehicle back, and Lane Keeping Alert alerts the driver to their indiscretion with a vibration in the steering wheel rim.
Right from day one the Focus has to my mind been well ahead of the ride and handling game and it still remain in a league of its own, although to be fair, some of the competition have closed up the gap, but the Ford still has its nose well in front. The blade control suspension has been around for over a decade and when it debuted, it was a real game changer in the ride and handling stakes. Through a constant programme that's mixed revolution with evolution, it still works superbly to deliver a ride and package that puts the Focus streets ahead of most of the competition in the sub $40k price range.
What's the verdict? An affordable hot hatch, with unbeatable handling and performance, styling however isn't as exciting.