Footprint: Business Sustainability - Episode 4: Construction
Author

Publish Date

Wed, 10 Nov 2021, 11:00am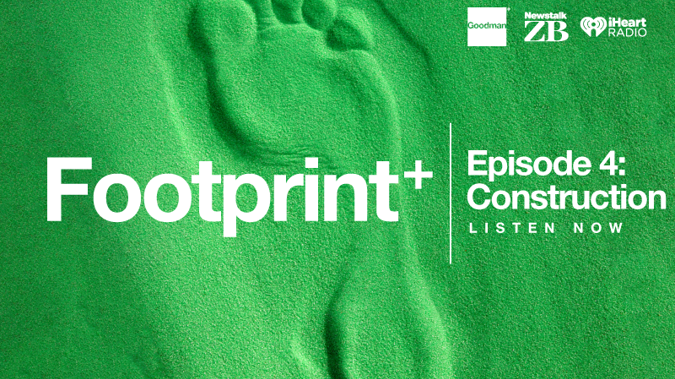 Footprint: Business Sustainability - Episode 4: Construction
Author

Publish Date

Wed, 10 Nov 2021, 11:00am
Building a more sustainable world 
We often talk about sustainability as things we're doing at home, to make our day-to-day lives 'greener'.  But it's not just about the things like recycling or conserving water.  Sustainability can start quite literally with the building itself.  From the way construction materials are sourced, to the dumping of waste, the impact construction has on the environment is varied, and significant. 
The Green Building Council says New Zealand's construction industry is responsible for about 20% of total carbon emissions.  About half of that is from the way we use buildings, and half is the construction process.  The Council's Director of Market Transformation, Sam Archer, says four or five materials make up 80-90% of construction emissions; cement, steel, aluminium glass and timber. He says this means the industry understands which areas should be focused on.  "Taking the cement industry for example, in the past few years they've reduced emissions by about 30%.  At Golden Bay cement they are taking waste timber and burning it instead of coal for the heat to make cement." 
But he wants construction to not only look at how things are built, but how they perform afterwards.  "You need to be monitoring buildings in use, and make sure they're set up properly and they run properly."  He wants a system where existing commercial buildings' performance is monitored, like it is in Australia. 
The traditional players in the construction industry are making changes to the way they do things.  But some new players are bringing totally out of the box solutions to construction's carbon problem.  One of these is Ged Finch, a 27-year-old who's invented a sustainable construction system called X Frame.  It's made of standardised plywood pieces that you literally bang together with a rubber mallet, so the materials are recoverable, reusable and create very little waste. 
You can hear more about construction innovations like X Frame on the latest episode of "Footprint", the sustainability podcast from Newstalk ZB and Goodman Property.