Footprint: Business Sustainability - Episode 2: Plastic
Author

Publish Date

Wed, 13 Oct 2021, 8:56am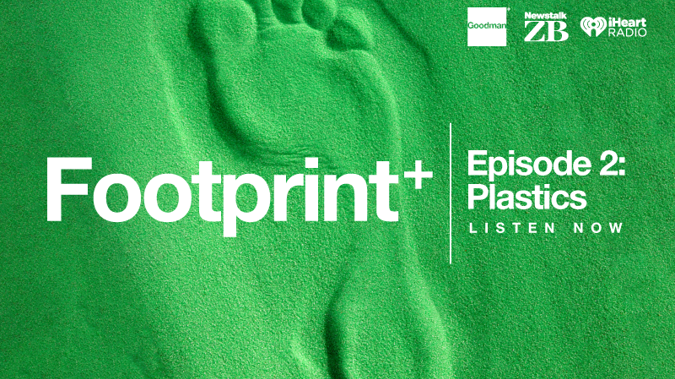 Footprint: Business Sustainability - Episode 2: Plastic
Author

Publish Date

Wed, 13 Oct 2021, 8:56am
When plastic's not fantastic. 
If you think we're getting plastic waste under control, you're sadly mistaken.  As a society, we've had a collective awakening about how much we rely on plastic for every part of our lives.  But for all the efforts we're now making, we are very far from reducing the amount of plastic in the world.  In fact, it's quite the opposite.  Dr Trisia Farrelly is an environmental anthropologist and political ecologist at Massey University, and her research has focused on waste management and plastics.  She says at the moment, we're looking at 368 million metric tons of virgin plastics produced annually, and the production is expected to double by 2040. 
Dr Farrelly says plastic is a complex problem, and we can't rely on recycling to solve it.  "Plastic is coming down in rain, it's in the Antarctic, it's carried country to country on migratory species, we're seeing it in the human body, we're seeing the chemicals associated with plastics in a mother's milk.  It's literally everywhere.  Because the stuff really doesn't go away, it breaks up and leaches out, the more of it we can stop producing and removing the better we're going to be." 
But there are several innovative local businesses who are doing their bit to make a dent in the dilemma.
Rebecca Percasky is co-founder of the Better Packaging Company who is making compostable courier bags. This ground-breaking product was just the beginning of a successful growing business, now shipping to 52 countries worldwide.
One of the kinds of plastic we can recycle on-shore, is the soft plastic often used to wrap foods.
This is thanks to Waiuku's Future Post, which is an exciting Kiwi business doing its bit to turn the tide of plastic heading to the dump.  At Future Post, they're taking the soft plastic from collection points in supermarkets and turning it into fence posts.  
This is the brainchild of Jerome Wenzlick, who is a farmer and fencer who wondered why we were making fenceposts out of wood, while sending thousands of tons of plastic to landfills.  He says there are two main benefits to what he's creating.  "When the post is in the ground, there's nothing leaching out of the post (like with a wooden post).  We're also diverting waste from landfill, from littering the countryside, and turning it into something useful." 
To hear more about Future Post, and for more tips on how you can make a difference, listen to episode two of Newstalk ZB's new podcast series, Footprint: Business Sustainability, thanks to Goodman Property.