Report shows impact of Govt policies on sheep and beef farmers
Author

Publish Date

Wed, 27 Sep 2023, 1:41PM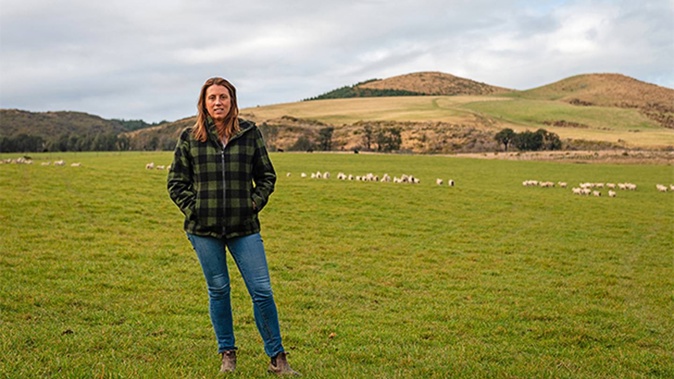 Report shows impact of Govt policies on sheep and beef farmers
Author

Publish Date

Wed, 27 Sep 2023, 1:41PM
The raft of new and proposed environmental regulations has created significant administrative and financial burdens for farmers, according to new research released by Beef + Lamb New Zealand (B+LNZ). 
The Cumulative impact of Government policy on New Zealand sheep and beef farms report by BakerAg quantifies the effects of the Government's environmental reform agenda on farms. 
Over the past six years, more than 20 new regulations, laws and reforms have been introduced, or will be in the coming years, by central and local government that directly affect agriculture – primarily in the areas of climate change, freshwater and biodiversity. 
B+LNZ chief executive Sam McIvor said the report reinforced the organisation's calls for the Government (no matter which political party wins the upcoming general election) to "press pause" on rules and review current or proposed rules to ensure they were fit for purpose. 
B+LNZ board chairwoman Kate Acland said farmers understood ongoing investment in environmental improvements was needed. 
However, she said it should be targeted at proven actions with measurable impacts. 
"Instead, we have a range of one-size-fits-all rules that are simply imposing significant cost without clear benefits." 
The report sets out the one-off opportunity and real (direct) costs of central and local government policies and initiatives on four case study farms. 
It found farmers faced increasing costs for consents in order to undertake on-farm activities. 
Annual consenting costs across the four farms were as high as $30,000, while one farm faced one-off resource consent costs of $220,000. 
All four farms faced $15,000 one-off direct costs for Freshwater Farm Plans, as well as annual costs for updating and auditing. 
While the cost of excluding stock from waterways (primarily fencing costs) would affect fewer farms, the report found these costs would likely be significant. 
Beef + Lamb NZ chief executive Sam McIvor. Photo / Paul Taylor 
For example, one case study farm in the report faced potential costs for stock exclusion of over $1.2 million. 
It's important to note the costs highlighted in the report only address the policies already set out or where modelling has been released. 
It predicted significant additional costs to implement freshwater rules and biodiversity initiatives. 
McIvor said the combination of these rules and the cost of implementation threatened farms' ongoing financial viability. 
He said one case study farm in the report faced one-off direct costs of $75,000 and annual direct costs of around $88,000. 
"The B+LNZ sheep and beef farm survey shows us the average farm profit before tax for that region or type for 2022/23 is $174,800," he said. 
"And this impact is despite the farm's engaged and proactive environmental stewardship." 
Meanwhile, Acland said it was important to take a broad view. 
"Any single rule on its own may seem small, but if you add them all up, it shows why farmers are so stressed at the moment and so concerned when any further rules are proposed." 
The Government needed to pause, review, reassess and simplify its approach to policies, Acland said. 
She said the red meat sector played a vital role in New Zealand's economic health – it was an important source of income and employment. 
She believed the report showed the detrimental effects these policies had on a range of farming communities, and would have lasting impacts on the wider economy and society. 
"B+LNZ has long been concerned about the impact the Government's reform agenda is having on sheep and beef farms. 
"It's time to hit pause." 
Take your Radio, Podcasts and Music with you