Programme Info 30 September 2017
Section

Publish Date

Sunday, 1 October 2017, 8:53AM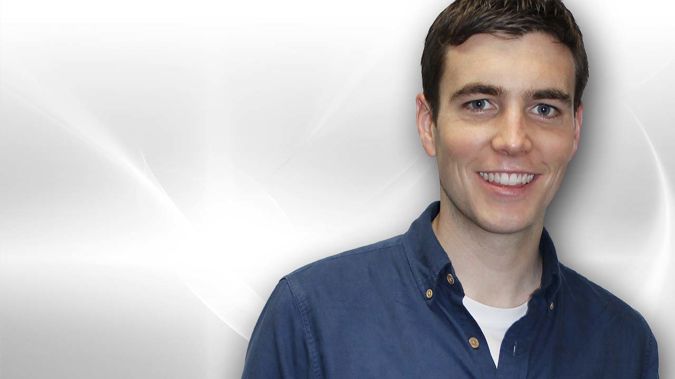 FRANCESCA RUDKIN: Movies
Kingsmen: The Golden Circle - starring Taron Egerton, Colin Firth, Mark Strong, Channing Tatum, Halle Berry, Jeff Bridges, Julianne Moore,  Elton John
Francesca's verdict:  3/5


Tommy's Honour - starring Jack Lowden, Peter Mullan, Ophelia Lovibond and Sam Neil
Francesca's verdict: 3/5


And for the school holidays, Captain Underpants with the voices of Kevin Hart, Thomas Middleditch, Ed Helms
Francesca's verdict:  4/5
NICI WICKES: Food
This week we truly celebrate spring with asparagus and an Asparagus and Bacon Crumble! The recipe and audio are on our page or for or more inspiration visit  http://www.niciwickes.com/  or her Facebook page https://www.facebook.com/#!/niciwickes
TARA WARD: Screen Time
Reality show Married at First Sight NZ begins this Sunday night  (Sunday, Three, 7.00pm)
New series Manhunt: Unabomber explores the dramatic true story of the FBI hunt for the Unabomber
(Discovery Channel, Thursdays, 8.30pm)
Netflix documentary Five Foot Two follows a year in the life of singer Lady Gaga (Netflix)
PAUL STENHOUSE: Technology
 1) The phone that stops mosquitoes
LG announced it's technology to repel mosquitoes is coming to one of its latest phones. The phone emits ultra-sonic waves which the mosquitoes hate, so stay away. They say it's completely harmless for humans.
They've imported the tech from their air conditioners and TV's which are already using this.
At the moment it's just India, but LG is looking at other countries to roll it out to.
2) Facebook wants your blood!
India doesn't have a central blood donation center or agency, so individual hospitals and local blood banks are the ones who keep their own stores of blood.
To combat the problem, people have taken to Facebook Groups to state what type of blood they need, and where it needs to be donated. It's all happening in regular groups so it too isn't as efficient as it could be. It's also on a very as needed basis often for an individual patient.
FB is launching a tool to help make the process more structured. It will  allow people to tell FB what type of blood they have, then doctors and patients can request an exact blood type from people in the area. They'll get the alert with information on how they can donate and where they need to go.
HANNAH McQUEEN: Financial Personal Trainer
If you really want to get ahead faster, you need the right financial strategy and a coach.  Visit enableme.co.nz today!
RUUD KLEINPASTE: Gardening
If we are going to be serious about Predator-Free NZ 2050 we'll need all the good ideas we can lay our hands on to get rid of invasive pests and weeds etc.
If we are to restore New Zealand's Biodiversity we need the best practices and technologies to help further this cause.
If we are to teach our next Generation about this Biological World – and re-discover the Planet's Operations Manual, we'll need to work together
Here's two fabulous and inspiring programs:
1) The WWF 2017 Conservation Innovation Awards have opened (from 25 September to 15 October.
They're looking for big, bold game-changers to help our environment.
Prizes will be awarded in three categories:
Engaging young people and communities
Predator Free New Zealand 2050
Open Category
In the past there's been a lot of innovative technology bubbled up (data-drones, water quality, wasp bait, kauri die-back notification, clever lizard pitfall traps) but also community projects that integrated schools, iwi, councils etc
It's a great way to get your invention on the National stage!!  Go to: http://www.wwf.org.nz/what_we_do/community_funding/innovation
2) If there is one tool that people can use right now it's Naturewatch  http://naturewatch.org.nz/
Imagine you find an insect – or a plant – or a bird – or fungu or an animal track or a poo ..
All you do is take a photo and put it on naturewatch with all the data such as time of find – location etc etc
And tick the box "Needs ID" (Identification); you'll quickly find that there are all sorts of experts floating around that will ID your organisms and provide you with a Scientific name to further your search on the web.
Naturewatch is the perfect tool, for teachers to get into enquiry learning. You can start a project that, over time, identifies all organisms recorded in the school grounds
It gathers data and records that can and often will be used by scientists as well!
You can log progress on the effects of ecological restoration; monitor the return of bird species after planting… or… you can simply find species new to Science;
Imagine that!
MIKE YARDLEY: Travel
Dipping into Quebec - ​For more tips on exploring Quebec, Mike's article is on the website. www.newstalkzb.co.nz/lifestyle
​CATHERINE RAYNES: Books
The Girl who takes and Eye for an Eye by David Lagercrantz, Hachette $30
The Pool House by Tasmina Perry, Hachette $35 
SARAH GANDY: Music
Foo Fighters 'Concrete and Gold' - Sarah's verdict: 8/10
This is the Foo Fighters 9th album, and when you're 9 albums deep you either end up releasing something that sounds a lot like your old ones, or you release something quite different. Amazingly the Foos have managed to find a kind of happy middle ground.
This album is a bit of a musical "smorgasbord" - over the years we've heard the Foos do balls to the wall rock, we've heard them do uplifting guitar pop, we've heard some killer power ballads - Concrete and Gold has all of those things with a bit of blues thrown in for good measure. 
They had some fun with this album when it comes to guests - Alison Mosshart of the Kills guests on "The Sky Is a Neighborhood" and "La Dee Da." Shawn Stockman, of Boyz II Men, harmonises on the track "Concrete & Gold." Paul McCartney pops in to play drums on "Sunday Rain." 
Probably the strangest guest though is Justin Timberlake. In an interview with Rolling Stone, Grohl said that FOO FIGHTERS' collaboration with Timberlake came about because they were recording at the same Los Angeles studio and would hang out. They'd drink whiskey in the parking lot. Dave said "He was really, really cool. Then the night before his last day, Timberlake says, 'Can I sing on your record? I don't want to push it, but — I just want to be able to tell my friends.'"
This is a band with a HUGE following in NZ - they're playing a sold out show at Mt Smart Stadium next year, and that's after countless visits to NZ. The quality of this new album has no doubt helped keep them in the hearts of many kiwis. There's some tracks on here that are going to sound incredible in that stadium.