Programme Info 21 October - Kate Hawkesby
Author

Publish Date

Tue, 24 Oct 2017, 10:09pm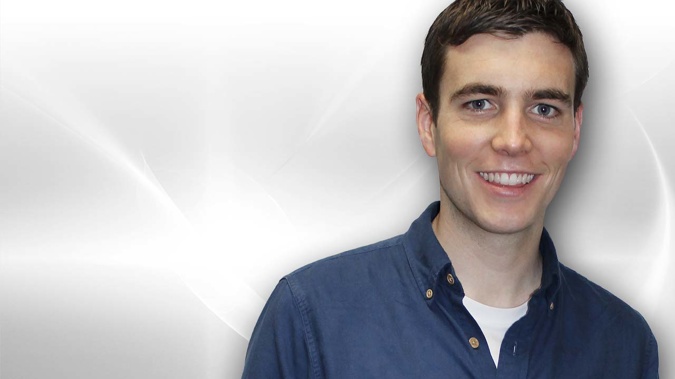 Programme Info 21 October - Kate Hawkesby
Author

Publish Date

Tue, 24 Oct 2017, 10:09pm
FRANCESCA RUDKIN: Movies
Maudie starring Sally Hawkins and Ethan Hawke
The true story of gifted, arthritic Canadian folk painter Maud Lewis and her unlikely romance with the reclusive Everett Lewis.
Francesca's verdict: 4 out of 5
http://www.nzherald.co.nz/entertainment/news/article.cfm?c_id=1501119&objectid=11933867
Home Again starring Reese Witherspoon, Michael Sheen and Lake Bell
Francesca's verdict: 2.5 out of 5
NICI WICKES: Food
In celebration of National Sausage Day (20th October) a recipe for healthy homemade Thai sausages. The recipe and audio are on our page or for or more inspiration visit  http://www.niciwickes.com/  or her Facebook page https://www.facebook.com/#!/niciwickes
TARA WARD: Screen Time
'Sunday' follow's Kiwi actor James Rolleston's road to recovery after a serious road accident (Sunday, TVNZ1, 7.30pm)
New BBC comedy series 'Mum' launches on Lightbox
Documentary 'George Michael: Freedom' screens this Monday (Prime, 8.30pm)
Australian rom-com drama 'The Wrong Girl' returns to Three (Wednesday, 10.55pm)
PAUL STENHOUSE: Technology
Google Maps
+ Where you're staying
Google scans your emails and knows that you've booked hotels or events.. and it'll then put the locations on the map with the date(s) you'll be there.
+ Interior Maps
No more getting lost inside New York's massive Macys, or one of the Vegas Casinos (which are basically mazes!) because for prominent buildings have interior maps for each floor. Simply zoom in, a bar will appear on the right and you'll be able to select your floor.
+ Walking Directions
Las Vegas has a bizarre sidewalks to force you into shops and casinos. Google knows all about them and helps you find the quickest route - because some paths are MUCH longer than others.
+ Offline Maps  
No wifi? No problem. Google will let you save the city's map. (You can do this in your hometown too!)
Google Trips
+ Allows you to easily offline maps with one quick button.
+ Shows all your upcoming trips. Collects all your trip confirmations together - flights, hotels, Airbnbs, shows, tickets etc etc so it's easy to find.
+ Gives suggestions on how to spend your day with itineraries for solo travelers, families, etc
+ Has essential info on transportation, emergency numbers, tipping, where to find free wifi.
+ Even has discounts on popular attractions and activities!
RUUD KLEINPASTE: Gardening
Varieties I always grow (because they work for me):
Sweet 100 (F1 hybrid) a sweet red cherry tomato – prolific cropper. I even used this to turn my grandsons into eating tomatoes. They raid my garden now!
A vigorous plant that keeps on growing and keeps on producing racemes of fruit. (Indeterminate)
Pick the grafted plant if you can – they grow with vapour trails!
Tigerella is probably my favourite general-use tomato variety; I grew it in Auckland – it did well.
I grew it in Halswell, Canterbury – it did really well too. I wanted to grow it here on the Port Hills and realised I could not find the seed after we shifted – so: a quick call to King Seeds remedied that!
(I scored a good plant from Oamaru Community gardens of Green Zebra which is a green version of tigerella, so I'm told.)
Beefsteak or moneymaker…  always the most popular varieties; large fruit
Black Cherry tomato – great colour in the salad
Black Krim is a rather weird-tasting tomato and it has a delicate skin (bruises easily!) It doesn't produce a lot of fruit for me, but it looks great and often distorted; but the taste is unique!
This year I'm trying Tasha, and Potentate and sugar Plum for the first time… Gerard of Kings Seeds also sent me Tommy Toe, the exotic-named Thessaloniki and Albenga Oxheart
All in my tunnel house which works brilliant here in CHC: no major wind, can control the watering (only on the soil – not wetting the leaves and stems remember: Blight!!!!)
We harvest tomatoes into July!  I'll keep you posted!
MIKE YARDLEY: Travel
The Sea to Sky Highway, British Colombia - For more tips on tripping the Sea to Sky Highway, Mike's travel article is on our website www.newstalkzb.co.nz/lifestyle
CATHERINE RAYNES: Books
Munich by Robert Harris, Penguin $38  
Force of Nature by Jane Harper, Pan Macmillan $35
ANDREW DICKENS: Music
Pink 'Beautiful Trauma' Andrew's verdict: 7 out of 10.
Guess what.  It's a Pink album.  Big ballads, big stompers and a dalliance into Electronic Dance Music and Eminem even pays a visit.  It's problem is that it's a Pink album.  Better than the last one but still the same as previous releases.  The bruised and the broken fighting back. Completely reliable and yet somehow disappointing.