Aaron Dahmen: 'Subdued affair' at National HQ
Author

Publish Date

Sat, 17 Oct 2020, 8:43PM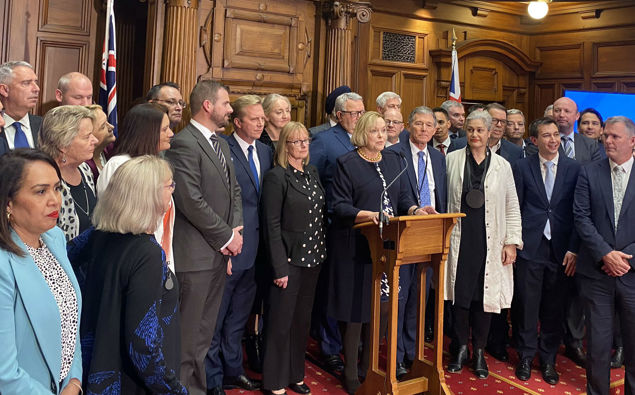 Aaron Dahmen: 'Subdued affair' at National HQ
Author

Publish Date

Sat, 17 Oct 2020, 8:43PM
There is little activity going on at the National Party headquarters at the Royal New Zealand Yacht Squadron.
National is currently sitting around 26 per cent, trailing Labour by some distance who are sitting roughly at 51 per cent, with just over 30 per cent of votes counted.
Newstalk ZB political reporter Aaron Dahmen describes the environment as mellow.
"We weren't expecting a party, but this is a subdued affair. There's nothing sweet about this in fact the sweetest thing about this is probably the macaroons with the National Party logos that are out in the cafeteria."
Meanwhile, a political commentator is calling National's election campaign a disaster.
Former Labour Chief of Staff Neale Jones is predicting the National Party's downfall.
He says the party had a budget that did not add up, and were caught planting supporters in the crowd on the campaign trail.
Neale Jones  says Labour looked like they had the pandemic under control while National looked like a shambles - and nobody wants to hand a crisis over to a shambles.