Jacinda Ardern: NZ may move to alert level 1 next week
Author

Publish Date

Tue, 2 Jun 2020, 9:16am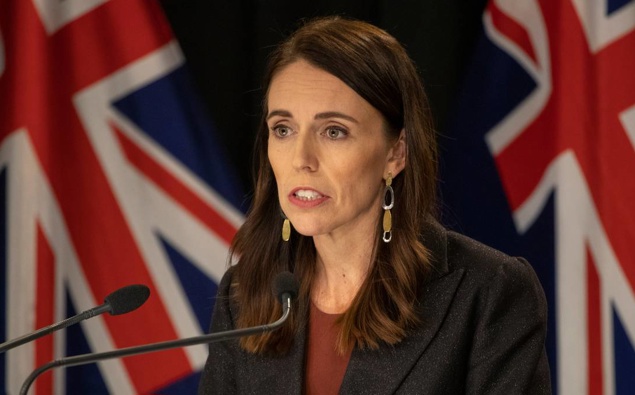 Follow the podcast on
Jacinda Ardern: NZ may move to alert level 1 next week
Author

Publish Date

Tue, 2 Jun 2020, 9:16am
New Zealand could now move to level 1 on Wednesday next week - earlier than expected - as the Prime Minister defends police actions at protests which breached level-2 rules yesterday.
Deputy Prime Minister Winston Peters has called for organisers of the Black Lives Matter protests to be prosecuted and wants to know why New Zealand is not at alert level 1 now if authorities are condoning mass gatherings.
Ardern revealed on Newstalk ZB this morning that Cabinet would now consider, next Monday, an earlier-than-expected move to level 1, with very few restrictions on the Kiwi lifestyle.
She confirmed the country could be at level 1 by Wednesday next week. "We have tended to give people 48 hours."
She said she had always said the move would be "no later" than June 22 assuming the epidemiological evidence supported it.
Thousands of people attended events around the country yesterday - where Covid-19 social distancing rules were clearly broken - over the death of George Floyd in the United States and in solidarity with the Black Lives Matter movement.
Level 2 rules limit gatherings to 100 people, but at least 4000 were estimated to be at the Auckland protest, and several hundred in Wellington.
Ardern answered 'no' when asked by ZB's Mike Hosking if she condoned the activity at the protests yesterday.
Police had been at the protests, she said, and had taken an educate-first approach, followed by warning people.
She said police had played a phenomenal role all the way through Covid-19 and she would leave the on-the-ground decisions to them.
"I absolutely understand the strength of feeling and the sentiment" at the protests; level 2 restrictions were in place for a reason, she said.
The police's graduated approach did not move straight into being heavy-handed, she said.
Asked about Peters' assertion that the protests showed NZ should be at level 1, she said nobody argued in level 4 that if people broke the rules it was a reason to remove the rules.
Ardern said "by and large" the economy was back. People were not fully returning to New Zealand's cities but that was due to personal decisions, rather than any restrictions.
Hosking put to Ardern that retailers and hospitality businesses say they can't make a living at level 2. Ardern said she would like to hear from retailers - some were putting more restrictions in place with their customers than were actually needed.
She recognised that hospitality businesses were still being hit by the restrictions but pointed out New Zealand had opened up more than other countries.
She said she was not giving precedence to the views of epidemiologists and virus experts over economists - she had to listen to both groups. Only Belarus and Taiwan had looser restrictions than New Zealand, she said.