Tim Dower: We wouldn't be able to get away with MIQ again
Author

Publish Date

Wed, 22 Jun 2022, 9:52am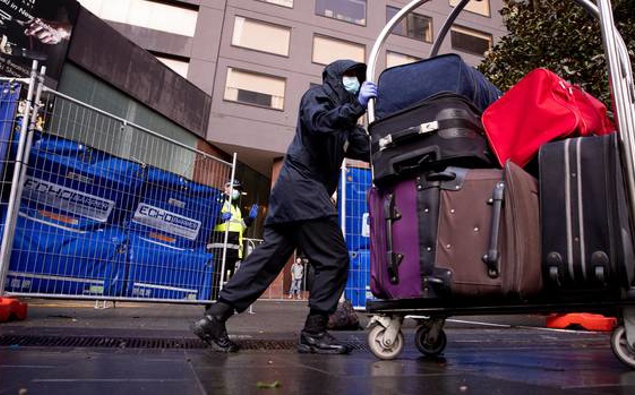 Follow the podcast on
Tim Dower: We wouldn't be able to get away with MIQ again
Author

Publish Date

Wed, 22 Jun 2022, 9:52am
MIQ.
You'll have heard calls from the Opposition for an apology to some of the New Zealanders who were locked out of the country at the height of the pandemic.
And especially pregnant women who couldn't get home to have their babies here.
Newstalk ZB is this morning was able to reveal that conversations were had way back in April 2020 about what to do with pregnant women, but nothing was done.
This doesn't affect a huge number of people; about 250 made emergency MIQ requests.
The bigger issue that MBIE is currently working through is how we operated managed isolation as a whole and how we'd do it again if, heaven forbid, we did have to do it again.
Just say there is another pandemic, something we don't know how to deal with in the next five to ten years or so.
Look, the response at the time was unquestionably the right thing to do.
We had to shut the border, even though it meant refusing entry to New Zealanders who morally and legally had an absolute right to be here if they wanted.
They were extraordinary circumstances for sure, but if we had to do it again, would we spend millions turning city centre hotels into holding pens?
And planting people who could and often were carrying a dangerous virus right in the middle of our population centres?
And then running a lottery for people who, as I said before, legally and morally have an absolute right to be here?
I think it is acceptable to require people who might be a health risk to the rest of us, to be kept away from the rest of us until they're safe.
But to prevent citizens exercising their right to be on New Zealand soil, I don't think we'll get away with that again.