Kiwi Chris Liddell amongst Trump staffers considering resigning after violence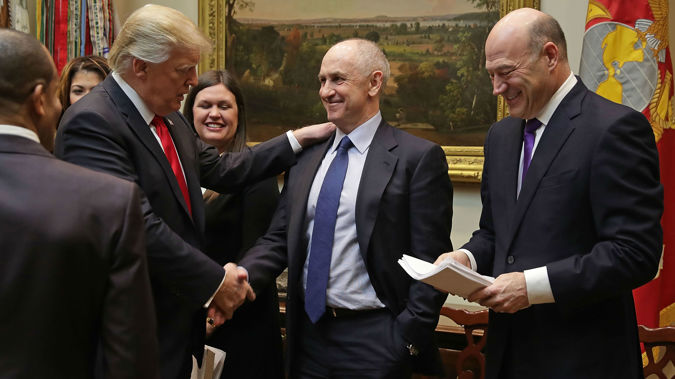 Kiwi Chris Liddell amongst Trump staffers considering resigning after violence
Several of President Donald Trump's top aides -- including national security adviser Robert O'Brien -- are considering resigning in the wake of his response to a pro-Trump mob breaching the US Capitol on Wednesday, according to multiple sources familiar with their thinking.
O'Brien, deputy national security adviser Matt Pottinger and deputy chief of staff Chris Liddell are all considering resigning, according to the sources. Pottinger's resignation appears to be imminent, while others could sleep on it.
Earlier Wednesday, O'Brien took the unusual step of defending Vice President Mike Pence, as Trump has been consumed by the vice president's refusal to do his bidding instead of the mob that breached Capitol Hill. O'Brien said Pence showed courage as Trump lambasted him.
"I just spoke with Vice President Pence. He is a genuinely fine and decent man. He exhibited courage today as he did at the Capitol on 9/11 as a Congressman. I am proud to serve with him," O'Brien said
O'Brien, Pottinger and Liddle did not immediately respond to requests for comment.
Earlier, Stephanie Grisham, the former White House communications director and press secretary and current chief of staff for first lady Melania Trump, submitted her resignation Wednesday afternoon, effective immediately, in the wake of the violent protests, a White House official says.
Grisham was one of the longest-serving Trump administration officials, having begun her tenure working for then-candidate Donald Trump in 2015 as a press wrangler on the campaign trail. Grisham entered the White House as deputy press secretary under Sean Spicer, but in March 2017, Melania Trump hired her for her East Wing staff. As East Wing communications director, Grisham quickly became the first lady's most prominent staffer, acting as defender, enforcer and, often, protector.
"It has been an honour to serve the country in the White House. I am very proud to have been a part of Mrs. Trump's mission to help children everywhere, and proud of the many accomplishments of this Administration," Grisham told CNN in a statement.
The first lady's office did not immediately respond to CNN's request for comment.
text by CNN