Cautious welcome for May's Brexit speech from EU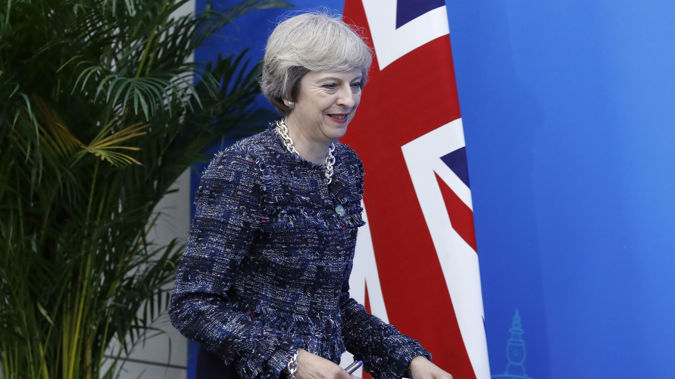 Theresa May's "constructive spirit" in her speech has won a cautious welcome from the EU, though the British prime minister's address raised more questions than answers for some and they want more details next week.
"The speech shows a willingness to move forward, as time is of the essence," chief European Union negotiator Michel Barnier said in a lengthy statement, adding that May's specially staged event on Friday in Renaissance Florence chimed with the spirit of Europe.
Echoing reactions from diplomats and officials involved in the negotiations who spoke privately to Reuters, Barnier said it was a "step forward" that May said British courts would protect EU citizens in Britain based directly on a new EU- UK treaty, not on British law, and would take future EU case law into account.
But as with vaguer comments about the EU budget, in which May said the other 27 countries would not be left out of pocket over the EU financial cycle ending in December 2020, Barnier stressed that he wants to hear a "precise negotiating position" when he meets his British counterpart on Monday.
Similarly, he repeated the European position on refusing talks about what happens after Brexit until Britain makes "significant progress" in agreeing its divorce terms.
May for the first time spelled out her request for a transition period of about two years after Brexit in March 2019 during which Britain would stay in the EU's single market.
Barnier reiterated that the other 27 could consider the request but again insisted that Britain could not keep all the benefits of EU membership while relinquishing obligations.
May's supporters in Brussels talked up the significance of a speech the prime minister chose to deliver in Florence to underline a message of future close cooperation with European neighbours.
"We can only hope that the EU takes what the Prime Minister has said seriously, and sees that it is time to move forward," said the pro-Brexit leader of her Conservative party in the European Parliament, Syed Kamall.
However, the German leader of the centre-right group in the EU legislature, an ally of Chancellor Angela Merkel, rammed home the scepticism felt toward Britain by some of Europe's main powers:
"In substance, May is bringing no more clarity to London's positions. I am even more concerned now."