Wellington law firm confirms New Zealand Law Society investigating two incidents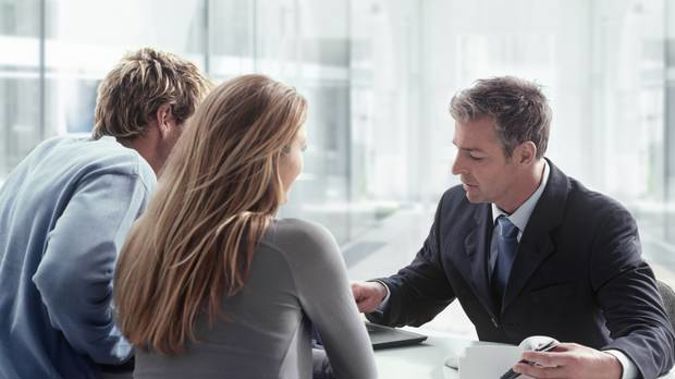 A Wellington law firm has confirmed the New Zealand Law Society is investigating two "behavioural" incidents that occurred within the practice.
DLA Piper New Zealand country managing partner Martin Wiseman said there have been two behavioural incidents that the firm recorded in the Law Society.
He was unable to confirm any more details as the Law Society was investigating and "it is a confidential process and we as lawyers are bound to that authority".
"It is the incidents that are being investigated and not the firm," Wiseman said.
A spokeswoman for the New Zealand Law Society said the Lawyers Complaint Service is not able to make any comments on any investigations unless a lawyers' standards committee makes a publication order.
"That usually doesn't happen until the end of an investigation," the spokeswoman said.
A partner at the law firm left shortly before Christmas after two "behavioural incidents", Fairfax media reported.
A source said the partner in question had been ordered to not attend work functions unsupervised before a party around Christmas of 2017.
It was understood he went to that party, where an incident happened, after which he left the firm, Fairfax reported.
It comes in the wake of accusations against top law firm Russell McVeagh which is embroiled in allegations of sexually inappropriate behaviour.
Chief executive Gary McDiarmid confirmed in February that the firm had received "serious allegations" about events in Wellington more than two years ago.
He said the company "conducted a full internal investigation" and those who were "subject of the allegations left the firm after the investigation".
Chapman Tripp also had allegations being investigated after a woman who attended Auckland University Law Students' Society annual law camp in 2012 told the Herald a Chapman Tripp solicitor had sex with a law student at the event.
The incident, which the student said exemplified a "massive power imbalance", involved a 19-year-old female student.


Russell McVeagh chief executive Gary McDiarmid confirmed in February that the firm had received "serious allegations" about events in Wellington more than two years ago. Photo / Supplied
A spokeswoman for Chapman Tripp said the company was made aware of the allegations last week and investigated "immediately".
After the McVeagh revelations, legal researcher Zoe Lawton set up a blog to enable women and men in the legal profession to anonymously share their experiences of sexual harassment and sexual assault.
Lawton said she created the blog to give an "opportunity for people to share what they have witnessed in the workplace and what they would like employers to do differently".
A printed copy of all the responses in the #metoo blog would be provided to the NZ Law Society on April 9.
Today, the New Zealand Law Society announced it would be sending a survey out to lawyers to gather information on workplace environments in the legal profession.
The society had commissioned research firm Colmar Brunton to carry out the survey, which would be sent to over 13,250 New Zealand-based lawyers.
"It is important to carry out some robust research into the behaviours lawyers have experienced in their workplaces.
"To ensure we get as representative a picture as possible, we invite all lawyers to participate in the survey, regardless of what their experiences have been," Law Society President Kathryn Beck said.
The survey was an excellent opportunity for the society to "assess the magnitude of the issues and workplace culture problems in our profession".
"We must all work to develop solutions to overcome them and to move forward," Beck said.
The society had also created a 0800 harassment support phone service for people in the legal community to discuss sensitive matters such as workplace harassment.
The Law Care phone 0800 0800 28 went live on April 3 and received two phone calls in the first day.