Thirsty cows: No legal action taken
Author

Publish Date

Wed, 10 Feb 2016, 11:15AM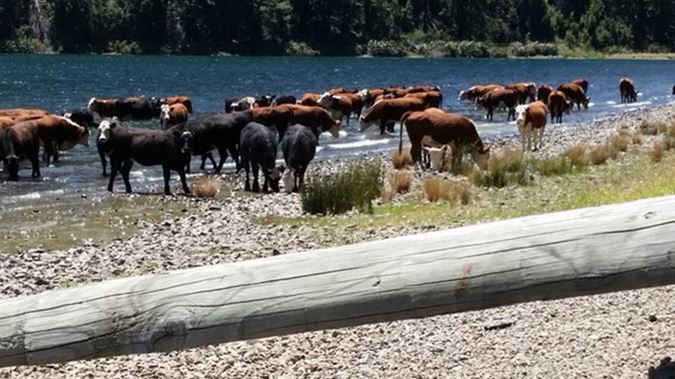 Thirsty cows: No legal action taken
Author

Publish Date

Wed, 10 Feb 2016, 11:15AM
UPDATED 2.47PM: Environment Canterbury's standing by its decision not to fine and prosecute the owners of Lakes Station - but the Green Party isn't impressed.
Green Party water spokesperson Catherine Delahunty says it sends the wrong message to farmers who are doing the right thing. 
"Not fining Lakes Station is basically saying to the hard-working farmers, you didn't need to bother," she says.
Cattle belonging to Chief Justice Dame Sian Elias and her husband Hugh Fletcher were caught wading through Lake Taylor, right next to a popular DOC camp.
ECAN undertook an investigation and found there was only a minor environmental effect. Compliance Manager Marty Mortiaux said there's no need to take legal action, and an abatement notice is sufficient.
"We are satisfied that the effect of the cattle in the lake is minor, and that the property owner and farm manager really want to ensure that it doesn't happen again, and have been very cooperative in that respect."
"If it had had a moderate or serious environmental effect, we would have been looking at harsher penalties."
Ms Delahunty says there needs to be consequences for those not abiding by the rules, otherwise this behaviour will continue.
Fish and Game communications manager Don Rood is also hugely disappointed.
"It shouldn't rely on frustrated holiday makers sending in photos of cows next to a camp ground. It should be actually active enforcement and education.
"ECAN's own rules were broken and yet it doesn't seem to be able to actually do anything about it or have the will to do anything about it and that's what we find disappointing."
Marty Mortiaux noted that reports of previous breaches by Lakes Station were actually from a neighbouring property.