Rural economy hammered by dairy drop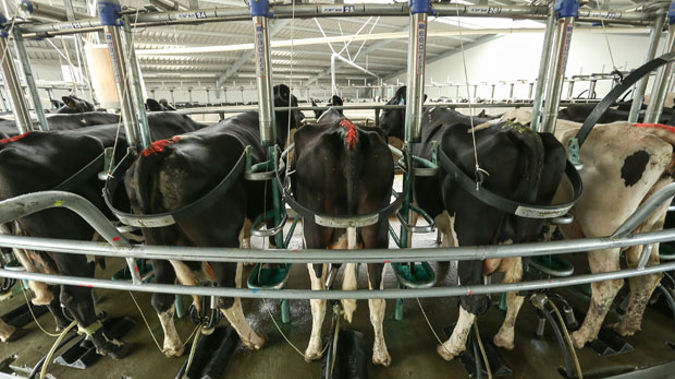 Rural economy hammered by dairy drop
Dairy farmers are not only worried about their own bottom lines, but also the impact the downturn will have on their local communities.
Federated Farmers wants the Government to fast-track infrastructure projects in dairy-intensive regions to keep them afloat.
Dairy spokesman Andrew Hoggard points out there are plenty of projects in the works like irrigation, rural roads and broadband rollout anyway "just speed it up, get the infrastructure in, that will keep some of these people that may be laid off from service jobs still employed."
He argues the projects are vital to "keep them in the local community, keep their kids in schools, keep these schools going."
Andrew Hoggard said when dairy prices go back up, supply and service industries need to be ready and skilled to get back on to the farms to make up for lost time - or at least have people still living in the district to employ.
"We're used to the cyclical nature, this is certainly one of the tougher areas, but when we do pull out we don't want our towns to have disappeared around us."
Westpac Senior Economist Michael Gordon said combined with an expected two per cent drop in milk collection, revenue will obviously be down.
"We'd estimate it's about $3.3 billion less revenue than what you'd expect in a normal year for Fonterra suppliers, and that's come after a below average season last year."
The impact is already coming through in economic confidence data from the dairying intensive regions.
Fonterra's interest free loans scheme for dairy farmers may just be the difference in keeping some of them afloat.
It's going to help them smooth cashflow across seasons by providing a loan of 50 cents per shared-up kilo of milksolids.
The loan would be interest-free for two years, and would be repaid once the farmgate milk price rises above $6 a kilo.
Mr Hoggard said it will definitely help.
"It could be the difference for some farmers between staying solvent and not."