'Shouldn't have been there': Lifestyle block owner shoots down drone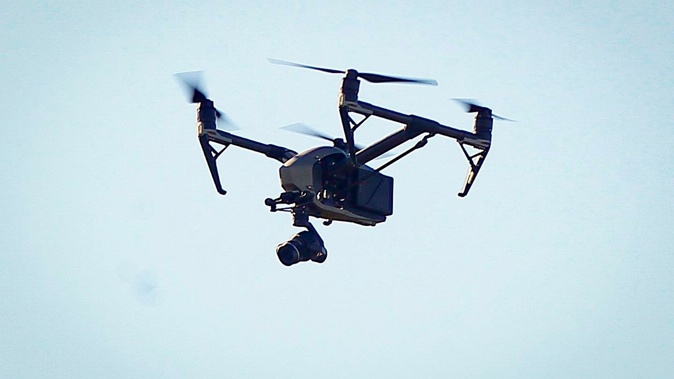 'Shouldn't have been there': Lifestyle block owner shoots down drone
A lifestyle block owner shot down a drone over his Canterbury property because he feared it was being operated by a burglar.
It comes as concerns grow over drones being used by criminals to case out homes and a rise in burglaries across Canterbury.
A Lincoln resident, who only wanted to be known by his first name Andy, said a friend of his on a lifestyle block on Old Tai Tapu Rd shot the drone down as it hovered within 12m of his house earlier this month.
The friend did not want to be identified or talk to the Selwyn Times.
"It was a long way from the road, in the wrong place, and should not have been there," said Andy.
"I think probably the best option was taken.
"At the end of the day, if someone wants to fly one of those, there's plenty of parks and recreation areas for them. You don't have to be flying it over people's houses."
He said since his friend shot it down – using a firearm he had on the property for shooting pests – no one had come forward to ask where their drone was.
After shooting it down he threw it in the rubbish. He did not report the incident to police.
Selwyn residents have been voicing concerns on social media about drones, many believing burglars are using them to case out homes.
There was a 13 per cent increase in burglaries in the district over the last year to March 1.
A Rosemerryn, Lincoln, resident said on the Lincoln community Facebook page she saw a drone hovering over her house and neighbouring homes at 5.15 am on June 13.
 "(It) flew off when it saw someone outside. Could have been innocent, but it feels a bit invasive at that time of morning," she said.
There were two reports from women about the "super weird" experience of being followed by drones. One of the incidents happened in the reserve at Liffey Springs.
On the Leeston/Southbridge/Ellesmere Facebook page an anonymous member queried why there was a drone flying over houses on the morning of June 12. Drones had also been heard at night.
Canterbury police said late last year drone activity was increasing in rural areas.
But police told the Selwyn Times on Monday they were not aware of any recent reports of drone use in the district.
It is against the law to fly drones at night, over people, or over private land.
The Civil Aviation Authority advises it is illegal to shoot down drones.
Anyone concerned about drone use can contact the authority. If you feel endangered by a drone, phone 111.
- Susan Standys, Star News
Take your Radio, Podcasts and Music with you