Northland farmers battling
Author

Publish Date

Tue, 10 Jan 2017, 6:54am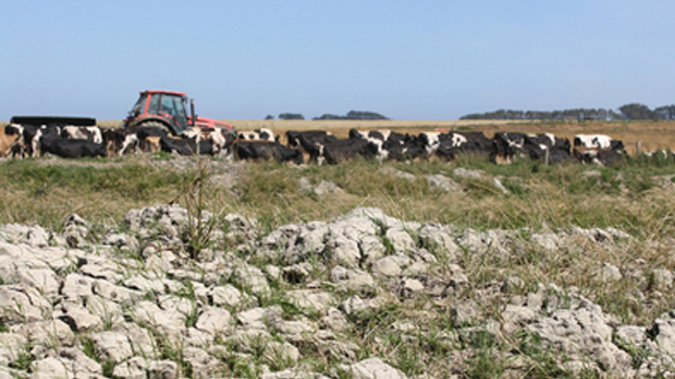 Northland farmers battling
Author

Publish Date

Tue, 10 Jan 2017, 6:54am
Last year it was the big wet... now there's worries over a big dry.
Northland farmers battling the big dry are being urged to hang in there as their fields turn brown.
Land that was sopping-wet this time last year is now being described as dry as a bone.
And it comes just as New Zealand's clocked its hottest year on record.
Federated Farmers dairy chairman Ashley Cullen said no rain means no grass, and no grass means farmers are already digging into savings to buy feed.
He said he's not hitting the alarm button yet, but things aren't looking good.