Drought-stricken Aussie farmers 'doing it pretty tough'
Author

Publish Date

Fri, 24 Aug 2018, 3:43PM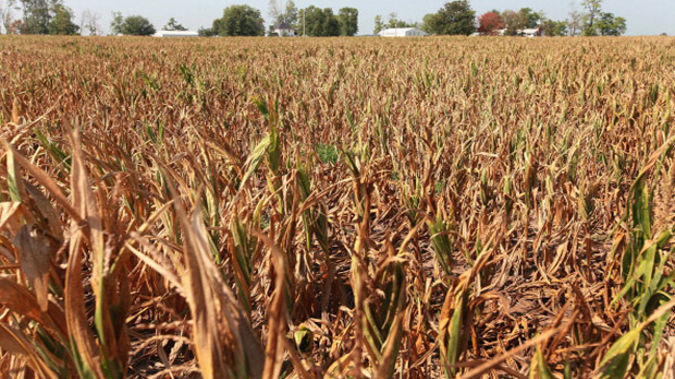 Drought-stricken Aussie farmers 'doing it pretty tough'
Author

Publish Date

Fri, 24 Aug 2018, 3:43PM
Alan Jones has great empathy for rural Australia's drought-ravaged farmers.
The legendary radio broadcaster and former Wallabies coach spoke to The Country's Jamie Mackay about why he has gone in to "bat for the bush."
"The Government just seems to be completely unaware of the gravity of the problem," says Jones who mentions that some areas haven't seen rain for seven years.
A scarcity of hay in Eastern Australia means it has to be sourced from the South and farmers can't afford the freight says Jones. To make matters worse the price of hay and cotton pellets is soaring, leaving many farmers struggling to feed their stock.
Jones says he is frustrated with the Government after he called for a National Co-ordinator of Drought role to be established to help with the crisis.
"It took the Government six weeks to even appoint a bloke and now he's inaccessible. He can't talk. He'll talk down the road ... I said 'what - the road to ruin?'"
Food is not only scarce for stock says Jones, with many farmers struggling to feed their families after they put the money they have into their animals.
"These people are spending that sort of money because farmers are more dedicated to their stock than they are to their family and they're spending this money just to keep their stock alive."
Jones says he has tried to communicate these problems to the Government but "you might as well bang your head against a brick wall."
Issues such as where the affected farms are, what kind of stock needs to be dealt with, how to get feed to these animals and who will pay for it are all pressing questions, but "no-one can provide any of those answers."
"The bigger Government gets the more useless it gets ... it's not a crisis, it's beyond crisis. We have this saying 'five to midnight' - God it's 25 past midnight here, it's terrible stuff," says Jones.
Also in today's interview: Alan Jones talks about a new Australian Prime Minister and discusses the upcoming Bledisloe Cup clash this weekend and the chances of the Wallabies repeating the heroics of the 1986 side which he coached to victory at Eden Park.