Cat-hunting tournament returns to Canterbury after public backlash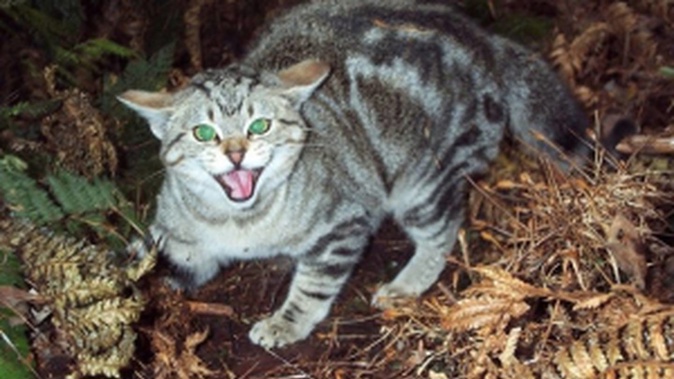 Cat-hunting tournament returns to Canterbury after public backlash
A Canterbury cat-killing tournament that drew local and global scrutiny has returned, the competition organisers have announced.
In a remarkable move, the category that was removed by its organisers because of public backlash has been re-added to the competition running this week.
The North Canterbury Hunting Competition will now allow adults to hunt and kill feral cats using box traps and a "minimum" .22 rifle.
Hunters must be at least 10km from any residential or lifestyle blocks and communicate with farmers and their neighbouring properties when hunting to ensure boundaries and permission are respected.
"If in doubt do not kill," the tournament instructions read.
The annual fundraiser announced a similar category back in April, encouraging children aged 14 and under to hunt and kill as many feral cats as possible.
Whoever killed the most was promised a prize of $250.
Tournament organiser Matt Bailey has defended his decision to reinstate the category - albeit with altered rules.
He told NZME they received "overwhelming support" from rural New Zealand and numerous others when the backlash began to flood in.
"Yeah, we copped a bit of backlash originally when we put this into the kids' section, at the time we didn't realise it was going to go around the world as it did," said Bailey.
"There's zero risk that a domestic cat will be caught up, hunters will be well out the back of properties, and there's nothing to worry about."
Bailey claimed the voices talking down the competition had changed from "cat lovers" to "animal lovers" - or people who feel hunting competitions are a bad thing.
"This is about raising awareness about the damage these feral, apex predators do to our native species. We've taken their side on this one in the hope to make it more mainstream among the hunting community."
The previous form of the tournament drew mass criticism from the village locals, the SPCA, Safe For Animals and drew overseas media attention.
Even British comedian, Ricky Gervais weighed in on the competition and mocked the rules.
North Canterbury Hunting Competition's new format for cat killing category.
Safe has spoken out to slam the reintroduction of the category and said there was still a significant risk of somebody's pet being killed.
"I highly doubt these people will be carrying microchip scanners to identify these cats," said Will Appelbe, a spokesperson for Safe.
"Even if they did have scanners, they may not be able to use them. Companion cats can act feral when they're trapped in a cage, making identification very difficult."
Appelbe said there was "little to no difference in the physical appearance of feral, stray and pet cats".
Christchurch Animal Save will be organising a protest at the competition's final weigh-in on Sunday at midday.
Bailey said he's aware of the protest and will permit people to express their opinions at the tournament's conclusion.
"I have seen about the protest, everybody has a different perspective," he said.
"We'll choose the side of NZ native species and heritage there. That's their thing, we'll do our thing."
Take your Radio, Podcasts and Music with you