Falling dairy prices could have national impact
Author

Publish Date

Thu, 14 May 2015, 6:51AM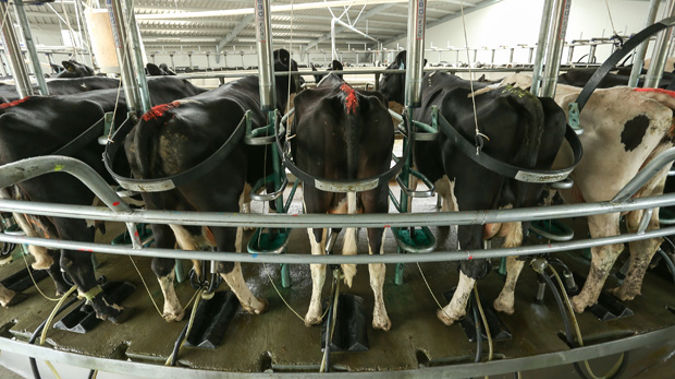 Falling dairy prices could have national impact
Author

Publish Date

Thu, 14 May 2015, 6:51AM
New Zealand's being warned not to underestimate the impact the falling dairy price could have on the country as a whole.
The sector's $34 billion debt burden and its number of highly-leveraged farmers has been highlighted as a risk to the economy by the Reserve Bank.
ASB rural economist Nathan Penny told Newstalk ZB the low dairy payout could end up having a significant impact, as more and more farmers get into financial strife.
"Some farmers get into trouble with their cash flows and their debt levels are still relatively high - that could be a problem down the track."
Farmers struggling with the prospect of a reduced dairy payout may be given a reprieve by the Reserve Bank.
Penny asserts if the Reserve Bank lowers the Official Cash Rate later this year, the flow-on effect for farmers would be great.
"Making interest rates lower for farmer could mean less burden in terms of their debt, their cash flows would improve to a degree."
Labour is warning the wider economy is at risk from debt pressures and falling incomes in the dairy industry.
Labour Finance spokesman Grant Robertson is critical of dairy's influence on the economy, saying failure to diversify means it'll create a massive gap for rural and provincial New Zealand.
"I feel really bad for the farmers in that position, but let's look at the towns and cities that service them and think about the impact on the overall economy - this is a serious financial risk to New Zealand."