Kiwifruit industry body predicts severe labour shortages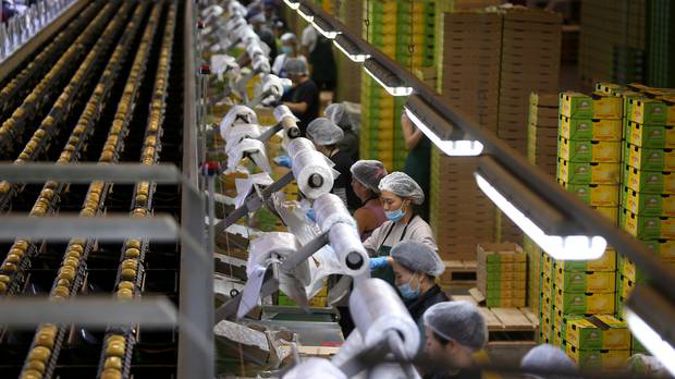 Kiwifruit industry body predicts severe labour shortages
A new report says that a critical shortage of seasonal workers could hamper the kiwifruit industry's predicted growth over the next decade.
An industry body has called for Government support to complement efforts by those in the industry to attract people to pick, pack and prune kiwifruit.
New Zealand Kiwifruit Growers Incorporated has produced a report showing the largely Bay of Plenty-based industry will require an additional 7000 seasonal workers if its to double in size by 2027 as predicted.
Revenue was predicted to increase from $2.1 billion in 2017 to $4 billion over the decade.
At the start of the 2018 season, the industry was short 1200 workers with 70 per cent of the crop still to be picked.
The situation prompted the Government to declare a labour shortage and to loosen up visa conditions for visitors willing to work.
The industry body said the labour shortage hit earlier and more severely than anticipated.
NZKGI chief executive Nikki Johnson said that while it was worrying for the industry, the situation "will escalate significantly if no action is taken".
"The kiwifruit industry is growing quickly, and NZKGI is committed to progressing the discussion on solutions that can mitigate the risks of labour shortages."
The report pointed to low unemployment rates, fewer people on working holidays choosing to work in the industry, the short-term work and what they have called "outdated perceptions" of worker welfare and pay rates.
It says the industry is working to rekindle interest in seasonal kiwifruit work by, among other means, upping pay rates, offering more flexible and reliable work and extending seasonal work contracts.
The report has been presented to the Government for discussion.