Cold snap already causing headaches
Author

Publish Date

Thu, 18 Jun 2015, 9:32AM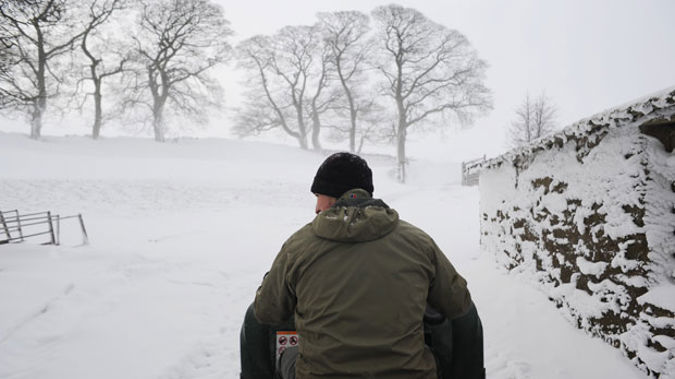 Cold snap already causing headaches
Author

Publish Date

Thu, 18 Jun 2015, 9:32AM
UPDATED 8.00PM: Christchurch residents are playing the waiting game with a build up of snow predicted overnight in the city.
GALLERY: Snow falls in South Island
Do you have photos of the snow? Get in touch with us here
Timaru, Ashburton and Sheffield are having heavy flurries with snow is on the way for Christchurch.
The temperature sitting at around four degrees.
NZTA has put a warning on most South Island highways, urging motorists to drive slowly and check the conditions before leaving.
He says if temperatures drop further overnight snow could settle in the city, but the jury's still out on whether the predicted 15 centimetres will be reached.
Snow's reported to be down to 300 meters already in some parts.
Roads like the State Highway 85 inland from Dunback are blanketed in snow and there are reports of conditions being blizzard-like.
Weather commentator Richard Green says Christchurch too could be in for a white out tonight.
He's west of the city and says the snow and sleet's getting heavier.
"Even though we're approximately 300 metres above sea level it is expected throughout the afternoon and tonight to lower a little further and inch its way closer to Christchurch."
Truck driver Jake Kennedy says the snow started setting in after he left Dunback, heading toward Macraes and doubts he will be getting home.
"I was having a bit of a slide in the road area so the safest thing would be to park up for the day."
Kennedy's only hope for tonight is that the Hyde pub is open.
The NZTA is warning drivers to take it slow in the south. Agency journey manager Lee Wright says being the first significant snow of winter, many drivers will be ill prepared for the conditions.
She says they're advising people to plan their journeys and give themselves extra time.
MetService is predicting snowfall down to as low as 100 metres later today. Weather commentator Richard Green says the action will be centred in the lower south including Southland, Otago, Fiordland, south Canterbury, easing off in mid- and north Canterbury but could change at any time.
MetService meteorologist John Law says the winter storm will last about 24 hours, before chilly temperatures take over. 
Federated Farmers Adverse Weather spokesperson Katie Milne says with some farmers still feeling the after-effects of the droughts, it could prove challenging.
She says animals in some cases could be lighter than usual, meaning farmers will need more feed.
"Animals in some cases may be a bit lighter going into winter, so a cold snap like this will mean they will need a bit of extra feed and people will have to be aware of that and make adjustments accordingly."