Affco denies culture of fear at Moerewa plant
Author

Publish Date

Fri, 3 Aug 2018, 10:54AM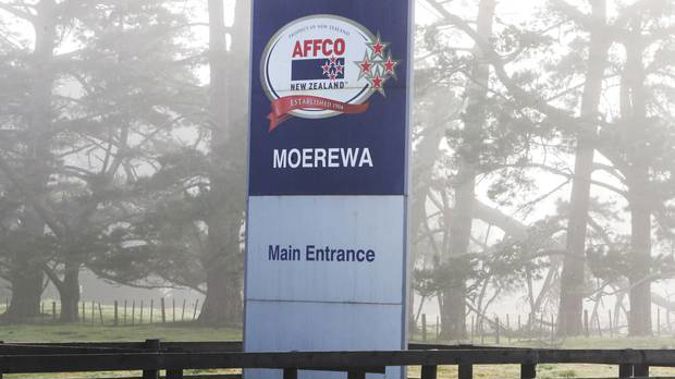 Affco denies culture of fear at Moerewa plant
Author

Publish Date

Fri, 3 Aug 2018, 10:54AM
Affco has denied accusations a culture of fear at its Moerewa site is stopping staff raising health and safety concerns.
E tū Union, which represents some of workers at Affco's Moerewa meat works, wants the plant's boiler shut down after a man suffered serious burns from an explosion in the boiler room last month and an incident this week where coal accumulated in front of the boiler door.
The union has written to WorkSafe, requesting an urgent assessment by an inspector, as well as an assessment of the boiler by a qualified external engineer.
The union claims a culture of fear at the site is stopping staff raising health and safety concerns for fear of intimidation or losing their jobs.
Affco general manager Nigel Stevens said that was not the case.
''Nothing is more important to Affco than the safety and wellbeing of its staff, and to that end the company engages proactively and constructively with employees regarding health and safety matters,'' Stevens said.
He said the company is aware of a potential issue with one of the boiler feeders at Moerewa, which is in the process of being remedied, but has no reason to believe this was the cause of the incident earlier last month.
''Following the incident, the company inspected and tested the boiler prior to re-start, in accordance with independent recommendations and guidance given by two separate engineering construction and engineering consultancy firms,'' Stevens said.
''The company would not have operated the boiler had it (in conjunction with independent experts) not been satisfied that the boiler was in a safe and operable working order.
"Additionally, Affco has engaged constructively with WorkSafe, which has taken this matter extremely seriously, and after reviewing all relevant information saw no need to prohibit the boiler from operating.''
Meanwhile, the seriously injured a boilerman is being treated for serious burns in Middlemore Hospital.
The union wants the boiler shut down until both accidents are fully investigated.