A2 milk goes on sale at Walmart
Author

Publish Date

Fri, 31 Aug 2018, 1:27PM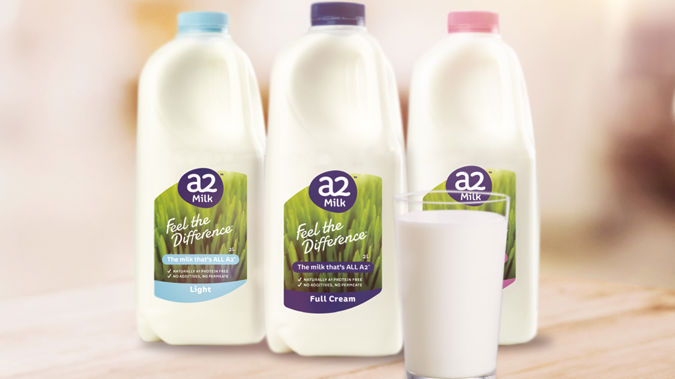 A2 milk goes on sale at Walmart
Author

Publish Date

Fri, 31 Aug 2018, 1:27PM
A2 Milk said its products had gone on sale in Walmart stores in the US.
In a statement, the company said it had secured distribution into Walmart stores across New York, Pennsylvania, Florida, Texas, Maryland, and Washington DC.
The products became available in stores on July 27, furthering the growth of its brand across the US, it said.
"Achieving distribution with such a powerful and respected retailer like Walmart further validates the a2 Milk brand proposition in the US and marks a critical point in our company's drive to bring consumers back to dairy by providing our products to the roughly 75 million Americans who report dairy intolerance," Blake Waltrip, a2's Boulder Colorado-based US chief executive said.
"The a2 Milk proposition is unique in the dairy industry, and we are looking forward to continuing to spread awareness of the benefits of A1 protein free milk with the first to market brand, a2 Milk," he said.
A2 Milk's managing director and chief executive Jayne Hrdlicka said the partnership with Walmart added "opportunity and growth" to the company's US expansion.
The company had already announced a major expansion in the US market into the northeast, making products available in New York, New Jersey, Connecticut, Massachusetts, Delaware, Pennsylvania and Rhode Island.
In addition to Walmart, a2 Milk is available at Wegmans, Stop & Shop, Giant Carlisle, Giant Landover, Whole Foods Market, Market Basket, Sprouts, Safeway, King Soopers, Target, Ralphs, Publix, ShopRite and The Fresh Market.
Dual-listed a2 Milk, which offers an a1 beta protein-free alternative milk, this month reported a 116 per cent lift in net profit to $195.7 million for the June year.