Simon Bridges cautions PM on criticising Australia
Author

Publish Date

Tue, 20 Aug 2019, 12:30PM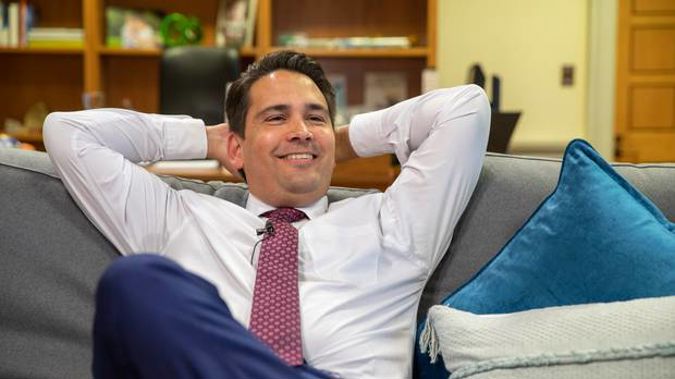 Simon Bridges cautions PM on criticising Australia
Author

Publish Date

Tue, 20 Aug 2019, 12:30PM
National Party leader Simon Bridges says that Jacinda Ardern should not have implied that Australia was not pulling its weight in the fight against climate change.
But the Prime Minister has said she did no such thing, saying that her words at the Pacific Island Forum last week were misrepresented by the Australian media.
Her comments led to a wave of criticism from Australia media, including abusive comments from Australian talkback host Alan Jones, who called her a "clown" and a "lightweight".
Asked about Pacific Island leaders who were challenging Australia to move away from coal as an energy source, Ardern replied that issues around Australia's domestic policy were "issues for Australia".
She said New Zealand would do its bit when it came to climate change, "and we have an expectation that everyone else will as well".
She said that "Australia had to answer to the Pacific" and "that was a matter for them".
But Australian media took that to mean Ardern was "challenging" Australia, with one outlet saying Ardern had "blasted" the Australian Government.
The coverage prompted Jones to criticise Ardern and tell Australian Prime Minister Scott Morrison to "shove a sock down her throat".
Jones eventually apologised for his comments, which have led to a mass exodus of advertisers from his show including from ME Bank, Snooze, Bing Lee and Amart.
Bridges said that Jones had gone too far, but added that Ardern shouldn't have implicitly criticised Australia.