Invercargill sticks with Tim Shadbolt
Author

Section

Publish Date

Saturday, 8 October 2016, 2:31p.m.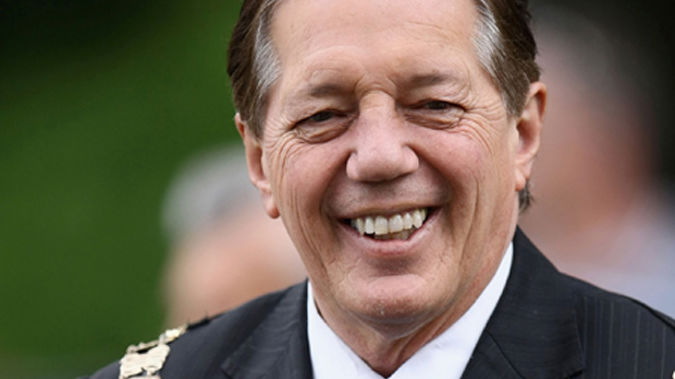 UPDATED 3.45pm: Tim Shadbolt has been in the politics game a long time - he was elected mayor of Waitemata City way back in 1983 - but he reckons his battle for an eighth term as Invercargill's leader was his toughest campaign yet.
The colourful veteran won the mayoralty with 11,590 votes, ahead of contenders Tom Conroy (6,109 votes) and Karen Arnold (3,193 votes).

"I've had two candidates both going flat-out and it was a tough election," he said.

"In the past I've had either no contenders, but this time I had a television producer and a sitting councillor who had also been an investigative journalist, so it was pretty tough opposition.

"I thought that splitting the vote would be a real issue, but it wasn't one at all in the end."

Looking ahead, Shadbolt said his council faced two big battles: who pays the electricity transmission costs of the Cook Strait cable and the prospect of forced amalgamation.

"In a way, it will be quite good for the council, because it will unite us."

In the meantime, Shadbolt was spending election day celebrating with "a few quiet ones" while watching the Southland vs Northland Mitre 10 Cup NPC rugby game
Four new councillors have been elected: Toni Biddle, Alex Crackett, Lesley Soper and Allan Arnold.

Invercargill City Council electoral officer Graham Low said he had received 21,318 votes which represents a voter return percentage of 54.8 per cent. These were preliminary results with approximately 50 special votes still to be processed.

The new Invercargill City Council will be sworn in at an inaugural council meeting on October 26.