2016 Election Results across New Zealand
Author

Section

Publish Date

Friday, 23 September 2016, 8:59PM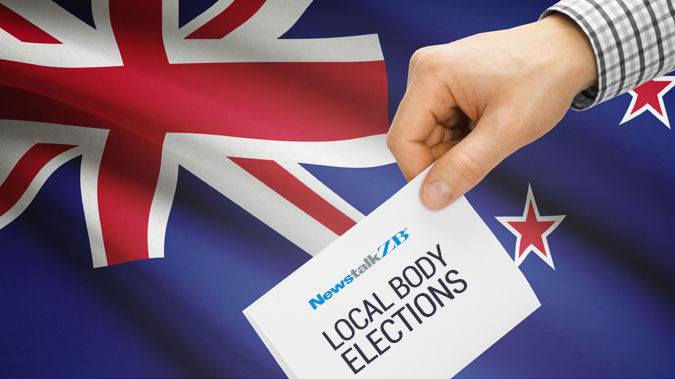 SATURDAY 8 OCTOBER - RESULTS
Ashburton
Donna Favel beats incumbent Angus McKay in Ashburton's mayoral race. The near 2000 vote margin is big enough to confirm Favel in the town's top job.
Auckland
Goff romps home, Swarbrick shoots into third place

Central Otago
Lawyer Tim Cadogan will be central Otago's new mayor.
Christchurch
Dalziel wins easily in Christchurch

Dunedin
Dunedin mayor Dave Cull has won a third term.
Far North
John Carter reelected
Gisborne
Meng Foon wins sixth term as Mayor
Grey District
Tony Kokshoorn, Mayor of the Grey District since 2004, stood unopposed. 
Hamilton
Tight race for Hamilton mayoralty, with Andrew King slightly ahead
Hauraki District Council
John Tregidga retains Hauraki District mayoralty
Hawke's Bay
Hastings vote to keep Lawrence Yule, Napier sticks with Bill Dalton

Hutt City
Ray Wallace wins Hutt City by landslide
Invercargill
Invercargill sticks with Tim Shadbolt
Kapiti Coast
K Gurunathan has unseated Ross Church as mayor of Kapiti Coast District. Gavin Welsh came in third place.
Kawerau
Kawerau mayor Malcolm Campbell has been re-elected, winning by a large margin.
Manawatu
Helen Worboys will replace Margaret Kouvelis as mayor of Manawatu District. Progressive results show Worboys has 5,192 votes, well ahead of Kouvelis on 3,580 votes.
Matamata- Piako
Janet Barnes unopposed.
Nelson 
Nelson Mayor Rachel Reese has won re-election with progress results showing she's won 10,611 votes, more than 6000 ahead of nearest rival Pete Rainey. 

New Plymouth
Neil Holdom will be New Plymouth's new mayor, replacing Andrew Judd.
Palmerston North
Grant Smith has won the mayoralty for Palmerston North with 18,600 votes against Ross Barber's 1005, preliminary results show.
Queenstown
Jim Boult elected as Queenstown mayor
Rangitikei
Andy Watson returned as mayor of Rangitikei District Council for a second term 
Rotorua
Steve Chadwick wins re-election in Rotorua

Ruapehu
Don Cameron returned in Ruapehu
Selwyn
Sam Broughton has been elected as Selwyn Mayor - with around 600 votes separating him from his nearest rival. 
Stratford
In Stratford, Mayor Neil Volzke stood unapposed and will be joined by the five current councillors who stood for re-election along with five new ones.
Tararua
Tracey Collins is Tararua's new mayor, replacing outgoing Roly Ellis.
Taupo
Taupo District Mayor David Trewavas beats rivals to win re-election 
Tauranga
Greg Brownless elected as Mayor of Tauranga
Thames - Coromandel
Former National MP Sandra Goudie leads in Thames

Timaru
Incumbent Damon Odey wins easily in Timaru

Upper Hutt
Upper Hutt's mayor Wayne Guppy has been re-elected for a sixth term. He's delighted. "Certainly from my point of view I'm just as excited today as I was when I first got elected 15 years ago."
Waikato District
Alan Sanson has been re elected mayor. Preliminary results show Sanson has 4876 votes, compared to 3120 for Wally Hayes.
Waimakariri
Waimakariri mayor David Ayers will return for another term - becoming the district's longest standing mayor. It'll be Ayers third term, entering local politics more than 30 years ago.
Waimate District
Craig Rowley will remain mayor of Waimate District. Progressive results show he has 1,968 votes, compared to 607 for Stuart Thomson.
Waipa District
Jim Mylchreest has been returned as Mayor of Waipa over only rival Vern Wilson.
Wairoa
Craig Little has been narrowly re-elected mayor of Wairoa.
Waitaki
Gary Kircher is set to be reelected Waitaki District's new mayor by a massive margin.
Waitomo District
Brian Hanna is set to be reelected mayor of Waitomo District. Progressive results show he has 1,726 votes, while his only rival, Mike Brown, has just 262 votes.
Wellington
Justin Lester surges to win in Wellington
Western Bay of Plenty District Council
Garry Webber has been elected Western Bay of Plenty District Council's new mayor. 
Whakatane
Tony Bonne looking likely in Whakatane

Whanganui
Former Mastermind and incumbent deputy mayor Hamish McDouall is Whanganui's new mayor, replacing outgoing mayor Annette Main.
Whangarei
Sheryl Mai has won another term as Whangarei's mayor




LOCAL ELECTION GUIDES


ELECTION WRAP: ALL YOU NEED TO KNOW ABOUT THE NORTHERN REGIONS 
ELECTION WRAP: ALL YOU NEED TO KNOW ABOUT THE CENTRAL REGIONS 
ELECTION WRAP: ALL YOU NEED TO KNOW ABOUT THE SOUTHERN REGIONS
SOUTHLAND 6/10/2016
Declining population a concern in Southland elections
Southland's declining population is one of the major issues for the region's election candidates.
OTAGO 5/10/2016
Heavily contested field for Dunedin mayoralty
Ten people are challenging Dave Cull for the mayoralty, including three councillors and several business people and activists.



TOP OF THE SOUTH 4/10/2016
Leak to Whale Oil sparks interest in Marlborough's next mayor
A leak to controversial blogger Cameron Slater has sparked interest in who will be Marlborough's new mayor.
CANTERBURY 4/10/2016
Cantabrians to elect regional councillors for the first time in 9 years
Environment Canterbury regional council's experiment in "partial democracy" appears to have put candidates off standing.
WELLINGTON REGION 3/10/2016
Hopes for turnout boost from competitive Wellington elections

Wellington City will get a new mayor, but the mayoral race could come down to the final hour.
MANAWATU - WHANGANUI 29/09/2016
Seven standing to replace Annette Main

The building of a new wastewater treatment plant in Whanganui is one of the biggest issue for the city's mayoral candidates.
WEST COAST 29/09/2016
Flooding in focus in West Coast elections 
The flooding of the Waiho River raised issues about stormwater systems and flood protection, particularly on the unprotected western side of the river.
TARANAKI 28/09/2016
Outgoing Judd looms large in Taranaki elections

Divided opinion about New Plymouth mayor Andrew Judd could determine who replaces him in the job.
HAWKE'S BAY 28/09/2016
Gastro crisis puts pressure on Yule ahead of election

Mayor Lawrence Yule is fronting the gastro issue, while fending off mayoral challengers attorney Guy Wellwood and former councillor Adrienne Pierce.
WAIKATO 27/09/2016
Local elections over before they began in some Waikato councils

Matamata-Piako mayor Janet Barnes, Otorohanga mayor Max Baxter and most of their ward councillors have been reelected unopposed.
BAY OF PLENTY 27/09/2016
Growing pains big issue for BoP candidates

The Hits Bay of Plenty host Will Johnston said the region's rapid growth is providing a divisive issue, particularly in Tauranga.

NORTHLAND 26/09/2016
Local elections sees return of local democracy in Kaipara
Northern Advocate editor Craig Cooper said the highly anticipated mayoral race includes some well-known names. 

AUCKLAND 26/09/2016
Auckland's future rides on more than just the upcoming mayor
Len Brown has relied on strong support from ward councillors, led by deputy mayor Penny Hulse, during his six years in office.
NEWS, AUDIO AND VIDEO
CHRISTCHURCH, AUCKLAND 7/10/2016
NEWS - Slight turnout rise in Auckland, CHCH elections way down
Despite a slow start - Auckland Council is now expecting voter turn out to beat the last local body elections in 2013.
AUCKLAND 7/10/2016
NEWS - Auckland libraries safe from most Mayoral candidates
Auckland's mayoral candidates are all but ruling out spending cutbacks to libraries and parks.
WELLINGTON 5/10/2016
NEWS - Local MPs divided on rapidly rising Wellington house prices
Opinions are divided amongst Wellington's MPs on the city's latest real estate figures.
AUCKLAND: 4/10/2016
NEWS - Auckland mayoral candidates divided on Easter trading
Auckland's mayoral candidates remain divided on one of the first big issues the new city leader will face.


AUCKLAND: 5/10/2016
NEWS - Mayoral candidates on more test cricket for Auckland
Auckland misses out on most international test cricket because it doesn't have an accredited ground. Auckland's next mayor is unlikely to stand in the way of more test cricket.


NATIONAL: 3/10/2016
NEWS - 'White old men': Lack of diversity behind local politics apathy
A lack of diversity in local government is being given as a reason for why people may be put off voting and participating on local body elections.


AUCKLAND: 28/9/2016
VIDEO - Absolute scenes at alternative Auckland election debate
Who said local body politics is boring? Things became heated at an Auckland University Students Association "anti-debate."


WELLINGTON: 22/9/2016
AUDIO - Wellington Mayoral Debate
Justin Lester, Jo Coughlan, Nick Leggett and Nicola Young made their pitch to be Wellington's next mayor on the Tim Fookes Morning Show.


AUCKLAND: 20/9/2016
VIDEO - Penny Bright interviewed by talking dog in campaign video
Auckland Mayoral candidate Penny Bright has launched a campaign video, in which she answers the questions of a talking dog about her activism and her refusal to pay her council rates. 


CHRISTCHURCH: 17/9/2016 
VIDEO - Lianne Dalziel: Reflecting on first term as Mayor
Lianne Dalziel joined Chris Lynch in studio to reflect on her successes and failures during her first term as Mayor of Christchurch. 


WELLINGTON: 9/9/2016
OPINION - Tim's Take: Three way race for Wellington Mayoralty
Tim Fookes casts his eye over the leading contenders to be the next Mayor of Wellington.