Road rage: Man who assaulted judge seeks discharge without conviction
Author

Section

Publish Date

Wednesday, 17 October 2018, 1:08PM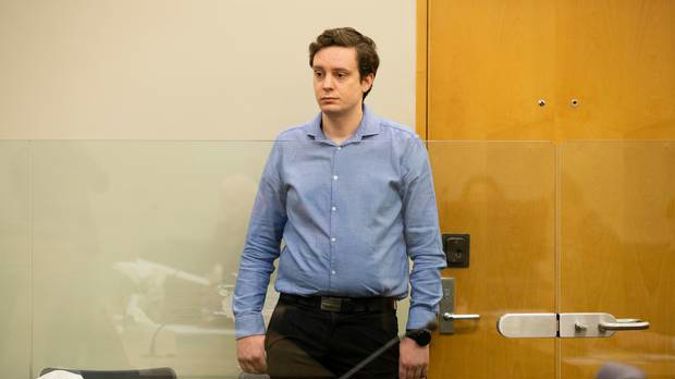 A man who pushed a High Court judge to the ground, causing her to break her wrist during a road rage incident, is seeking a discharge without conviction.
James Lawrence Beaumont Gilliland was charged with injuring a woman "with reckless disregard for the safety of others" following an altercation in Auckland in May.
The victim was Justice Mary Peters who sits in the High Court at Auckland.
Gilliland - a 29-year-old computer programmer- pleaded guilty to the charge and appeared in the Auckland District Court today.
He has applied for a discharge without conviction and will find out later this month if there will be any consequences for his offending.
The court heard that on May 9 Gilliland was walking on Ponsonby Rd and was approaching Picton St when the incident occurred.
Justice Peters pulled her car around the corner and Gillilland believed she was not going to stop and the pedestrians crossing the street were in danger.
Gilliland kicked Justice Peters' car.
She then got out and he pushed her, causing her to fall on the concrete and break her wrist.
Gilliland admitted the charge of assaulting Justice Peters but his lawyer Marie Dyhrberg submitted that a conviction would impact on his employment and travel prospects in future.
She argued there were some countries her client would not be able to enter with a conviction.
And it may prevent him from future employment.
"He is relatively young, he's got a lot of working life ahead of him," she said.

Dyhrberg said there was "no obvious intent to injure" Justice Peters, but Gilliland accepted there was "no justification" for lashing out.
She told the court that he had been knocked off his bike by a car in an earlier and unrelated incident and due to the trauma of that, he was "sensitised to traffic".
Dearborn argued that the consequence of a conviction was "disproportionate" to the force applied.
Crown prosecutor Robin McCoubrey opposed the application and said a conviction was appropriate for the "serious" offending.
He said regardless of the "perceived risk" Gilliland saw around Justice Peters' driving, his actions were wholly wrong.
"Although there was perceived rule breaking by the victim - she's done nothing wrong at an stage here," he said.
He said the offending was serious and pointed out to the court that in other cases where people have been pushed, their injuries have been severe or fatal.
McCoubrey said the consequences of a conviction for Gillilland when it came to travel or employment was an inconvenience or "hurdle" - but would not prevent him from entering other countries or obtaining work.
"Up to a point he'll have to take his charges with immigration officials… but nobody would consider this is a man who's dangerous,' he said.
After hearing from both sides Judge June Jelas told Gilliland she would reserve her decision.
She said she wanted more time to read the lengthy submissions.
Her decision will be released at the end of the month.
If she grants the discharged without conviction, Gilliland will not need to appear in court again and his case will be disposed of.
If she does not, he will return to court for sentencing.
The Herald will report on the decision when it is delivered.