Proposal to close tracks to stop kauri dieback
Author

Section

Publish Date

Friday, 13 July 2018, 5:52a.m.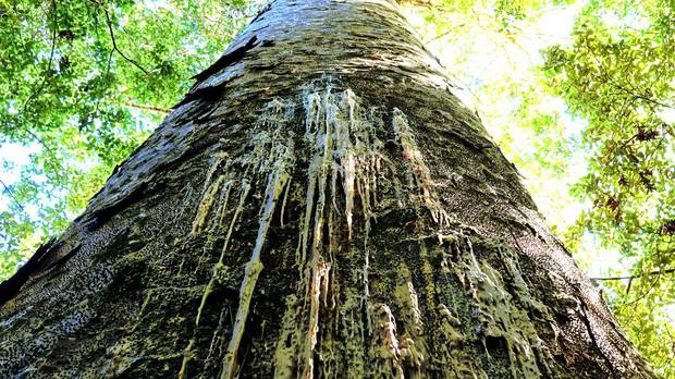 A proposal to close tracks affected by kauri dieback is worrying local tramping clubs.
The Department of Conservation is collecting feedback on a proposal to partially or completely close 34 tracks in the upper North Island in an attempt to eradicate the disease.
It includes tracks across Northland, Auckland, Waikato, and Bay of Plenty. It would involve fully closing 24 tracks, and partially closing another 10.
Kauaeranga Tramping Club's Greg Laslett says nine tracks the group frequents in the nearby Hauraki area are included in the proposal.
He says more planning is needed if tracks are to be closed.
"Track closure without a further mitigation and mangement plan can actually end up killing the trees. We're sort of putting our hands in the air a bit."
Laslett says it'd be a shame if people couldn't experience the area's great tracks.
"One particular track at the end of the Kauaeranga called the Wainora Booms, that probably gets 2,000 to 3,000 visitors walking that loop each year."
A Coromandel tramping group is calling on DOC to put effort into upgrading tracks rather than shutting them off due to kauri dieback.
The Department of Conservation says the decision to propose track closures isn't taken lightly, but alternative routes or experiences should be available in the same area.
However, the proposal is getting backing from a bio-protection expert.
Lincoln University senior bio-protection lecturer Amanda Black says tracks should be shut off until better solutions have been established.
"We've got to the point that the only management tool we have that is effective is full closure, and I think we have to make those sacrifices in the short term so these trees are going to be around in the long term."
In fact, Black says the proposal doesn't take a hard enough stance on the disease.
"It is a step in the right direction but it isn't enough. Partial closure also means partial access, which means you can still spread the disease, so full closure is really what we need."
Submissions are open until the 10th of August.