Nauru refugees say they have no desire to use NZ as backdoor to Australia
Author

Section

Publish Date

Friday, 7 September 2018, 5:21a.m.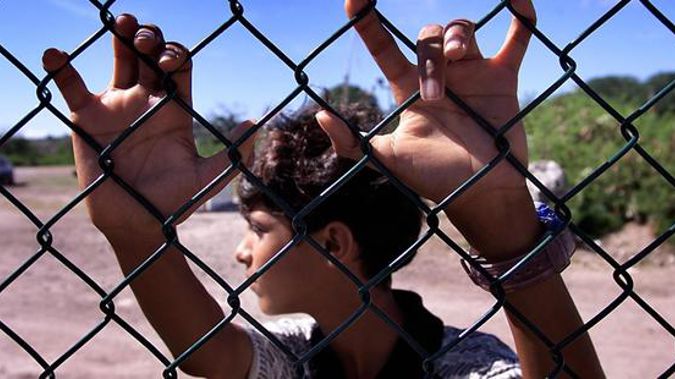 Some refugees in Nauru say Australia shouldn't worry about them trying to get a back door through New Zealand – because they'd never want to live there now.
The refugee issue is back in the spotlight after the Pacific Islands Forum was held in Nauru this week.
The small island nation is used by Australia to house hundreds of refugees stuck in limbo after being caught trying to reach the Lucky Country.
New Zealand has made several offers to take refugees, but Australia is adamant they will not accept the offer until the United States honours their deal.
Australia has a deal to resettle 1,250 refugees in the US, but Donald Trump's travel ban means refugees from countries like Iran and Somalia are stuck in Nauru.
Speaking at the Pacific Islands Forum, Interior Secretary Ryan Zinke said their immigration policy doesn't preclude anybody – it's just taking more time.
"We honour our commitments, but the vetting process has been frustratingly slow, especially in countries where the databases and records are unclear."
Time is something many young refugees feel they do not have.
Fifteen-year-old Iranian refugee, Helia, tried to reach Australia by boat five years ago
They landed on Christmas Island, and were then taken to Nauru.
She says she doesn't even hope of being allowed into Australia, because of the way the government has treated her.
"The country will trap you somewhere you don't want to be for five years. It literally feels like a jail."
Helia says at first the younger kids would sit and talk like normal, but as time's worn on, the despair has become all consuming.
She says the only good thing she had in Nauru were friends – but several of them have tried to end their lives, because they see it was the only way out.
"The last few years it has been like the conversation we have is 'oh god, I want to die, I'm tired of this place'. Is that what we should talk about it, because that is the only conversation. We are all tired of this place. I am sick of it."
Another refugee says the situation is becoming increasingly desperate, especially for children.
The Iranian refugee, who doesn't wish to be identified, came to Nauru when he was just 12 years old.

He says after five years here, he, like many young people on the island, is feeling tired of his life.
"What was my guilt? What was me and the other children's guilt? We were innocent. It was not our fault to come out of our countries, it was not our fault to be in Nauru. We need future."