DOC furious at Mt Taranaki 'eco-terrorism' threat
Author

Publish Date

Fri, 27 Oct 2017, 2:33PM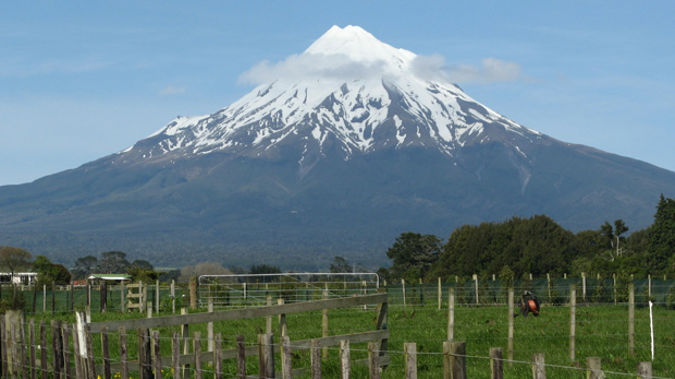 DOC furious at Mt Taranaki 'eco-terrorism' threat
Author

Publish Date

Fri, 27 Oct 2017, 2:33PM
Threats the Sika deer release could extend to Mount Taranaki has been labelled "eco-terrorism" by the Department of Conservation. 
Dozens of Sika deer have been illegally released into north Taranaki forests over the past few weeks. 
DOC believes is retaliation for 1080 poison drops in the region.
The agency is furious at the release, with Director-General Lou Sanson slamming the threats to attack Mount Taranaki next.
"We've spent $10 million getting that mountain predator free. It's never had deer and to put Sika deer on Mount Taranaki is close to eco-terrorism."
DOC has also seen a staff member's car vandalised and has called in police to investigate.
"This is not about hunting, it's about sabotaging community conservation projects that are working towards Predator Free 2050. I'm disgusted by this behaviour," DOC director-general Lou Sanson said.
Releasing the animals was selfish and short-sighted, he said.
Staff have so far shot six of the deer after being tipped off in a letter three weeks ago and at least 15 have been seen so far.
Those behind it were working against the aspirations of many thousands of people to keep forests intact.
"Releasing these deer also seriously jeopardises our farming industries by increasing the risk of spreading TB," Mr Sanson said.
DOC has been carrying out poisoning operations targeting rats, stoats and possums as part of its Battle for our Birds programme.
However, it was also trying to prevent the spread of feral deer, which can threaten the structure of native forests and grassland ecosystems.
Mr Sanson said a staff member also had the back window of their car smashed last week.
"This incident occurs not long after the wheel nut loosening incidents on DOC vehicles. Some people opposed to 1080 operations have been voicing their displeasure, as is their right," he said.
"Lawful protest is fine but potentially putting people's lives at risk with irrational behaviour has to stop before someone is hurt."
Mr Sanson said the department believed there had been between 30 and 50 deer released into the area and was now appealing for information.

Federated Farmers joined DOC in condemning the release on Friday.

"Whether the deliberate release of these animals is to do with an anti-1080, pro-hunting or any other cause, we call on these people to cease their selfishness and use their brains," Environment and Pest Management spokesman Chris Allen said.

"Are you on the side of the rats, stoats and possums, or our kiwi, kokako and kea?"
- with NZ Newswire content