Hutt Mayor opens his lunchbox to support councillor's 'no free lunch' stance
Author

Publish Date

Tue, 30 May 2017, 11:33AM
Hutt Mayor opens his lunchbox to support councillor's 'no free lunch' stance
Author

Publish Date

Tue, 30 May 2017, 11:33AM
Hutt City Mayor Ray Wallace is leading by example, bringing his own packed lunch to work today.
LISTEN ABOVE: Ray Wallace speaks with Newstalk ZB's Tim Fookes
Hutt City Councillor Campbell Barry hit the headlines yesterday when he asked why councillors were being given free meals during meetings.
READ MORE: Councillor 'felt sick' at the thought of ratepayer-funded meals
He said he "felt sick to my stomach" when saw a buffet meal, paid for by ratepayers, after a discussion about the living wage in which councillors only agreed to pay it if it was the most "cost effective" option.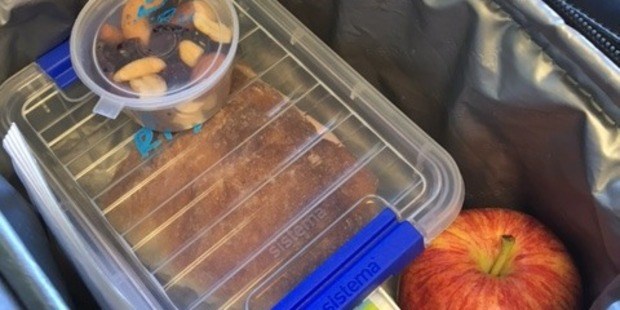 Hutt mayor Ray Wallace opens his lunchbox. Photo / Supplied
Barry put forward a motion calling for councillors to bring their own lunches to meetings instead, or be personally invoiced for catering.
Wallace said he had no issue with bringing his own lunch.
And to prove the point, he packed his lunch and brought it in to the studio during a radio interview with Newstalk ZB's Wellington host Tim Fookes this morning.
"People have said it's no free lunch for councillors, and can I just point out I've brought in my own," he said.
The lunch consisted of a mandarin, yoghurt, apple, home-made cheese and ham bun, and nuts.
Wallace said the nuts were a good afternoon energy boost.
But although supporting Barry's idea, Wallace said the young councillor has fence-building to do with his colleagues.
"A few of them are a bit upset because they feel that they were blindsided that he actually didn't talk to them prior to wanting to raise the issue. It was on Facebook straight away and then in the media."