Hygiene the focus as Havelock schools reopen
Author

Publish Date

Mon, 22 Aug 2016, 5:07am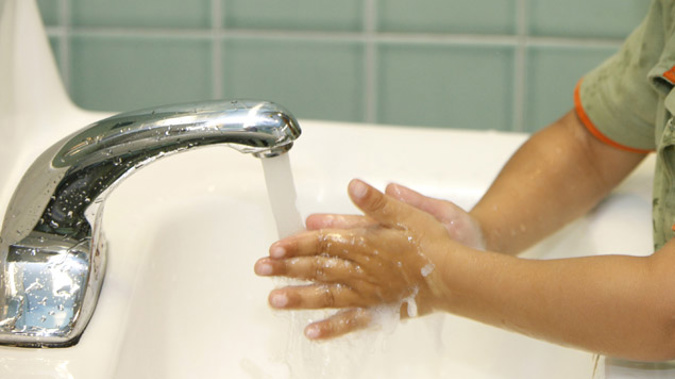 Hygiene the focus as Havelock schools reopen
Author

Publish Date

Mon, 22 Aug 2016, 5:07am
Havelock North Intermediate will reopen its doors this morning, and the first lesson of the day will be on hygiene.
The school was among those closed for four days last week due to an outbreak of campylobacter bacteria in the community's water supply. More than 4,000 people are estimated to have been struck down with vomiting, diarrhoea, headaches, and muscle pain.
The Ministry of Education says all Havelock North's schools and early childhood centres are expected to be back open today.
After the rolls are taken at Havelock North Intermediate this morning the students will be gathered for an assembly.
"We'll just talk through hygiene basically. Over the next little while we'll have the Red Cross in during the day at points. We'll be talking about using the hand sanitisers and washing hands properly when using the loo," said Principal Julia Beaumont.
Some of her staff members have been ill, but she expected all to be back today. She had no idea how many students would be at school this morning, but the town was much more lively over the weekend, so she thought there would be a pretty good turnout.
Beaumont said being closed for four days would obviously have an impact on learning, "but we're fortunate that a lot of our students have access to digital devices and we've been able to communicate homework and work, and in most cases the kids have been doing that work at home."
"I think they'll all be ready to come back to school. They love school generally."
Ms Beaumont said the situation had shown the youngsters how communities can pull together.
"There are all sorts of kindnesses going on, which is really great to see. It's been quite a good message for the kids on just how to take care of each other.
"One of the things we try and teach them is about resilience, so yes this has been hard on some families and hard on some members of the community. And they can catch up on their learning ... we can recover from this."
ON THE MEND
At the weekend, the Hawke's Bay DHB siad interim results from the Institute of Environmental Science and Research suggests contamination from cattle and other four-legged farm animals may have been in the water.
Medical authorities noted that there was a marked decrease in the number of patients presenting with gastro bug symptoms.
Test results from the Hastings water supply came back clear yesterday afternoon after earlier results showed an anomaly, put down to sampling irregularities.
The Council says today's results mean the Hastings supply, which also provides water to Flaxmere and Bridge Pa, can continue to be considered safe to drink, however it will continue to chlorinate the supply in the short term.
REACTION CRITICISED
Dr Bridgette Sullivan-Taylor, an extreme event expert at Auckland University, criticised the official reaction to the outbreak, saying she was "staggered" at how quickly the disaster snowballed out of control.
"Better planning could have minimised unintended consequences and downstream effects that make the disaster worse. The fact that contaminated water was brought in to Havelock North in a tanker is staggering."
"Now there is no faith in the water supplies and 55,000 households have just been told to boil it."
However, the district's Mayor Lawrence Yule maintained he didn't know how much quicker they could have acted.
"We're talking hours here, I'm not sure how much faster we could have gone. The critical thing is that we now know that people are likely to have been getting ill on Monday, yet we had a clear test on Tuesday," Yule said.
"Clearly if we had known something was happening on Tuesday, with the water, we may have acted on Tuesday but we had no indication anything was wrong."
Napier MP Stuart Nash is asking for answers rather than a witch-hunt, and says it's hard for locals to trust the water infrastructure again, when it's still so unclear what went wrong.
"We're not looking for people to blame, there's no doubt about that, but it's hard to know what to do or where to look next."
Nash insists that just because the worst is now over, it doesn't mean the community should stop looking out for each other.