Expert 'staggered' by slow response to bug outbreak
Author

Publish Date

Sun, 21 Aug 2016, 3:11pm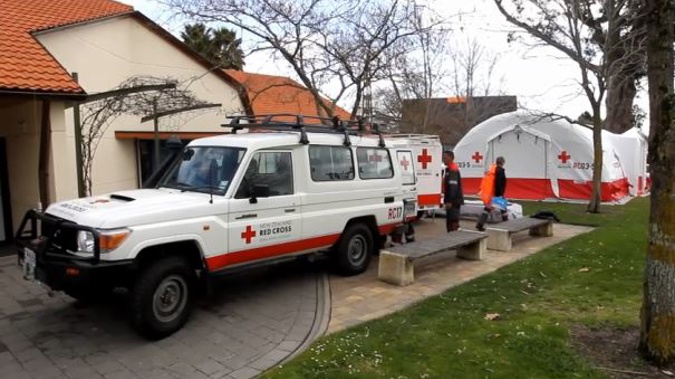 Expert 'staggered' by slow response to bug outbreak
Author

Publish Date

Sun, 21 Aug 2016, 3:11pm
An Auckland University extreme event expert is slamming Hawke's Bay officials for what she claims is a slow response to the gastro outbreak which has plagued Havelock North for more than a week.
However, the district's Mayor Lawrence Yule says he doesn't know how much quicker they could have acted.
More than 4,000 people are estimated to have been struck down with vomiting, diarrhoea, headaches, muscle pain and fever from Havelock North's water supply when it was contaminated with campylobacter bacteria.
At the weekend, the Hawke's Bay DHB siad interim results from the Institute of Environmental Science and Research suggests contamination from cattle and other four-legged farm animals may have been in the water.
A boil water notice remains in place but as of yesterday, reports of illness from hospitals and GPs was on the decline.
Dr Bridgette Sullivan-Taylor, senior lecturer of Management at University of Auckland's Business School, says she's "staggered" at how quickly the disaster has snowballed out of control.
She says it points to poor planning from authorities in the district.
"Better planning could have minimised unintended consequences and downstream effects that make the disaster worse. The fact that contaminated water was brought in to Havelock North in a tanker is staggering. Now there is no faith in the water supplies and 55,000 households have just been told to boil it."
Sullivan-Taylor and her team have been researching each district for their preparedness in extreme events, a project she worked on in the United Kingdom in the early 2000s and has noticed the similar complacency and scepticism towards the likelihood of extreme events among organisations here and in Britain.
"It's the speed of impact and scale of impact that are the two things that these days are getting more extreme, and therefore maybe the local council really needed central Government support with this. I think they were probably quite overwhelmed."
But Hawke's Bay Mayor Lawrence Yule says they tested the water on Tuesday and it was clear, before re-testing it again on Thursday.
Their initial, 24-hour, response was received at 9.43am on Friday when it showed abnormalities. By 12.53pm the Hawke's Bay DHB declares a possible outbreak after reports of illness and by 3pm a decision was made to chlorinate the water.
"We're talking hours here, I'm not sure how much faster we could have gone. The critical thing is that we now know that people are likely to have been getting ill on Monday, yet we had a clear test on Tuesday. We can't explain that  at the moment, that will be all part of the investigation. But clearly if we had known something was happening on Tuesday, with the water, we may have acted on Tuesday but we had no indication anything was wrong."
The water is usually tested twice a week but is being tested daily since the outbreak began.
"People have been critical when we told people but actually, in reality, the best way of killing bugs in water is to put chlorine in it and that decision was made very quickly and the chlorine was put in very quickly and the bugs were dead very quickly."
Yule said they didn't know they were dealing with campylobacter when they decided to chlorinate the water on the Friday, but chlorine was effective in killing the bug anyway.
They would normally have waited the full 48-hour testing period - as the 24-hour results are wrong 70 per cent of the time - before chlorinating the water, but decided to go ahead just in case.
"So I'm not sure how much earlier we could have done this."
Meanwhile, Dr William Rainger, acting Medical Officer of Health for Hawke's Bay DHB, says that although the numbers of people seen by general practice and in hospital is going down, people still need to be vigilant with their hand hygiene.
There have also been anecdotal reports of a few in aged residential care where their symptoms have returned, he says, but overall the numbers have decreased, too.
As of Sunday the DHB had 153 confirmed notifications of campylobacter and 356 probable making a total of 509.