Hope for owner of giant kiwi balloon believed stolen
Author

Publish Date

Wed, 3 Oct 2018, 5:35PM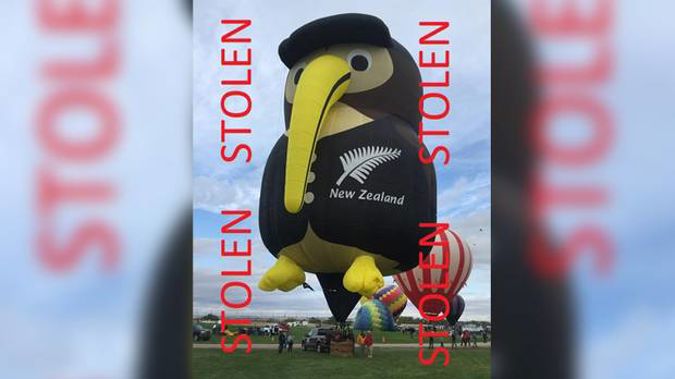 Hope for owner of giant kiwi balloon believed stolen
Author

Publish Date

Wed, 3 Oct 2018, 5:35PM
A global search for a missing giant inflatable Kiwi bird could have a happy ending.
After a four-month international hunt for Iwi the Kiwi, a distinctive seven-storey-high inflatable hot air balloon, owner Rick Walczak believes he is in the United States.
Iwi is a cartoon Kiwi with a huge yellow beak, and wearing a silver fern jersey.
He's at least 20 metres high.
Iwi disappeared without a trace during shipping to Taiwan in June - feared stolen.
Walczak said after a desperate search, he had some good hints pointing to Iwi being in the US.
He said he was in negotiations to get him back safely.
Friend Akux Cooper described the theft as "dh to the highest degree" saying: "Who in their right mind thinks they are going to inflate Iwi with nobody noticing this international superstar."