High tides expected to batter the country
Author

Section

Publish Date

Tuesday, 2 January 2018, 6:53a.m.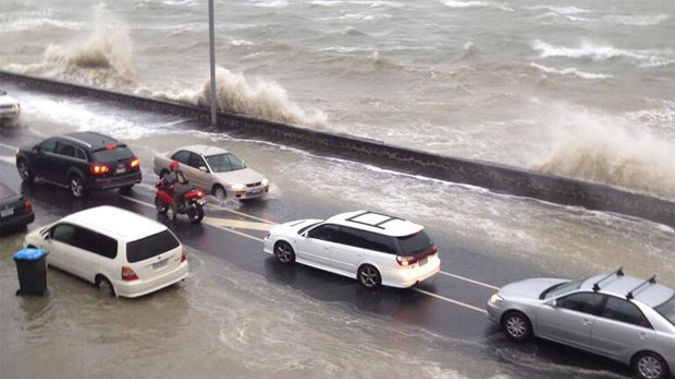 Residents in low-lying areas are being warned to expect flooding, as the country braces for higher-than-normal tides from today until the weekend.
Nelson, Tasman and Christchurch will likely experience the king tides first, while Wellington, Bay of Plenty and Auckland can expect water levels to peak on Friday.
NIWA forecaster Chris Brandolino said a storm system is also expected to develop off the coast of Queensland, which will whip up dangerous conditions here.
"The high winds and the high seas and the lower pressure elevating the increase in the sea levels, that may cause problems in some low lying areas for flooding. That's something we certainly have to watch."
Brandolino said a low pressure system is likely to also cause problems, bringing serious rain and damaging winds later in the week.
"All those things combined with the high tide can make for some real problem. Tamaki Drive is a hot spot in the Auckland region, as well as some low lying areas for the upper north island especially as that's where the biggest impact is likely to be."
The storm follows high waves battering the country's West Coast yesterday, as stormy weather hovers over the country.