Government negotiating with Cook Islands about more economic support
Author

Publish Date

Thu, 15 Apr 2021, 6:20AM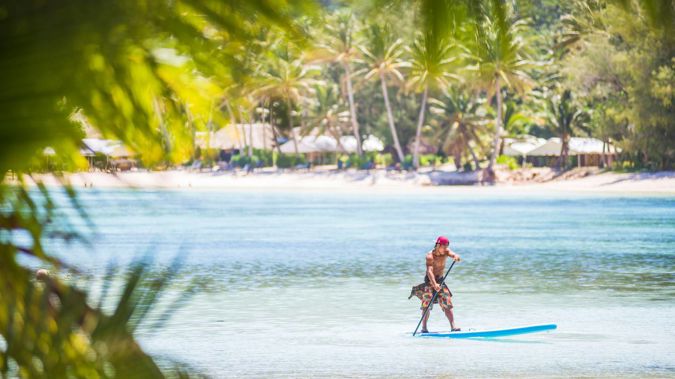 Government negotiating with Cook Islands about more economic support
Author

Publish Date

Thu, 15 Apr 2021, 6:20AM
The economic benefits of a travel bubble with New Zealand appear to no longer be enough to keep the Cook Islands afloat from the impacts of Covid-19. 
Discussions are ongoing between the New Zealand and Cook Islands governments about more economic support, despite work happening on opening a travel bubble in May.  
Last year, Cook Islands Prime Minister Mark Brown told NZME that New Zealand tourism "comprises about 70 per cent of the tourism market" and "that would be enough, at this stage".  
That stage looks like it has passed, with officials from both countries confirming options for more financial support were being looked at. 
The New Zealand Government already approved $20 million during Brown's recent visit to New Zealand and a further $22 million was given in 2020. 
But Cook Islands Finance Secretary Garth Henderson said the island nation was losing $1 million per day and an estimated "around 300" people were moving to New Zealand each month.  
"We expect that as the situation worsens, numbers will increase."  
He mentioned May, when the Cook Islands want the bubble - highlighting the Cook Islands GPD was currently down 22 per cent but "if borders open 1 July rather than 1 May this figure will grow to 26 per cent".  
In comparison, New Zealand's GPD dropped 2.9 over the year to December 2020 - the largest annual fall ever in GDP for New Zealand. 
Henderson said government investment was needed because private investment was "drying up" and expected to do so for the next five years while businesses recovered their losses.  
He said the Australian Government had made a "generous" infrastructure fund available for Pacific countries, but "given we form part of the Realm of New Zealand and that Cook Islanders are also New Zealanders, we are looking in the first instance to New Zealand for increased support, via access to loan funding".  
A spokesperson for New Zealand Minister of Foreign Affairs Nanaia Mahuta said it would be inappropriate to comment further "at this point" because it was the early stages of discussions.