Activist faces death threats after urging Lorde Israel boycott
Author

Publish Date

Wed, 27 Dec 2017, 6:35AM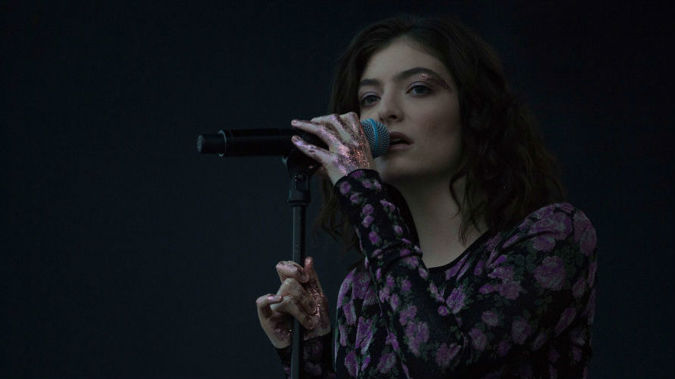 Activist faces death threats after urging Lorde Israel boycott
Author

Publish Date

Wed, 27 Dec 2017, 6:35AM
An activist who successfully urged Lorde to cancel a concert in Israel has been shaken by threats of rape and death in response.
The Kiwi singer pulled out of a scheduled performance in Tel Aviv, after pressure from activists calling for an artistic boycott of Israel, because of concerns about violations of human rights of Palestinians.
READ MORE: Israel ambassador asks Lorde for a meeting
The campaign gained momentum from an open letter published on commentary website The Spinoff, which Lorde responded to on twitter.
Noted! Been speaking w many people about this and considering all options. Thank u for educating me i am learning all the time too 🌸

— Lorde (@lorde) December 21, 2017
One of the co-authors of the open letter, Justine Sachs, tweeted screenshots of several abusive messages that had been sent to her, before making her account private.
One message expressed a wish that she would be raped by Islamic State militants, and two others were death threats.
Ms Sachs, who is Jewish and the co-founder of the group Dayenu: New Zealand Jews Against Occupation, said she's now concerned her safety at home.
"I'm just a bit worried, because there have been a couple of people telling me they're going to find out where I live, and stuff like that."
READ MORE: Lorde faces calls of double standards over Israel decision
Justine Sachs said she's now considering laying a complaint with Police, and is saddened by the response.
"Just because I do feel an affinity with the fellow Jewish people, and if you look at my letter and then the reaction to it, it just seems so disproportionate."
She said the backlash has solidified her conviction that she made the right decision in writing the letter, and that those threatening her are bullies trying to silence her.
Speaking generally about Lorde's decision to cancel her show, New Zealand Jewish Council spokeswoman Juliet Moses believes the singer was taken in by a vocal minority.
She said she feels sorry for Lorde, describing her as a young woman who has been placed under a huge amount of pressure by bullies.