Lorde faces calls of double standard over Israel concert
Author

Publish Date

Tue, 26 Dec 2017, 6:37AM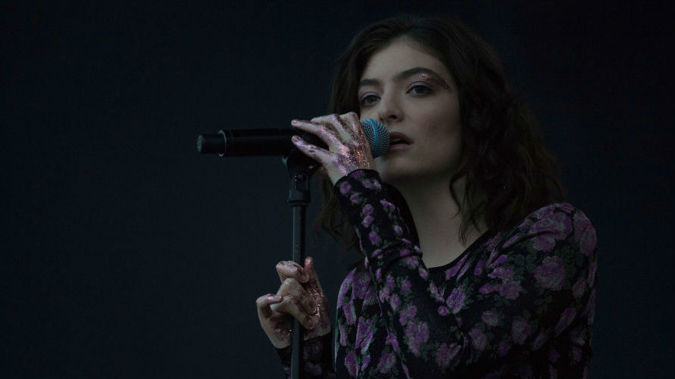 Lorde faces calls of double standard over Israel concert
Author

Publish Date

Tue, 26 Dec 2017, 6:37AM
The backlash has begun following singer Lorde's cancellation of a concert in Israel, with local Jewish groups and international celebrities slamming her choice. 
The New Zealand pop star was urged by activists to join an artistic boycott of Israel, over concerns regarding the treatment of Palestinians.
But New Zealand Jewish Council spokesperson Juliet Moses said she's been taken in by a vocal minority.
"I feel sorry for Lorde and I think a lot of people feel sorry for her. They think she is a young woman who has been, because of these bullies, has been placed under a huge amount of pressure."
Moses said there's a huge amount of disappointment at the decision. 
"I have seen a lot of people say they will never buy her music again or if they do get the chance, they will never see her perform again."
Roseanne Barr, best known for her hit television sitcom Roseanne, took to Twitter to share her view.
Boycott this bigot: Lorde caves to BDS pressure, cancels Israel concert https://t.co/eugOCJPRBu

— Roseanne Barr (@therealroseanne) December 24, 2017
The President of the Zionist Federation Rob Berg called the decision a case of double standards.
"You can't state really that you are being political in one area and then in another area turn a complete blind eye. What we see going on in Russia far outweighs anything that Israel could ever be accused of."
Lorde will be heading to Russia for two shows in May.
In a press release, the Federation said they expect her to cancel her concerts there due to the European country's human rights abuses, including the occupation of the Crimea and President Vladimir Putin's support of Bashar al-Assad's regime in Syria.
The group said singling out Israel amongst other nations shows the double standards and discrimination towards the Jewish State of those in the Boycott, Disinvestment and Sanctions movement.
In a statement, Lorde said she hadn't made the right call when she booked the show, and was sorry to pull out.
The move to cancel her concert comes days after New Zealand made it clear it does think Jerusalem is ready to be accepted as the Israeli capital.
Last week, a United Nations motion was passed by 128 countries, including New Zealand, calling for the United States of America to rethink its decision to move their embassy from Tel Aviv to Jerusalem.
The decision by Donald Trump's White House was slammed as threatening future peace in the area, and was met with protests in Palestine.
Guatemala, however, yesterday said it would move its embassy to Jerusalem as well.