Brodie Kane: Greg Boyed lit up the world of those around him
Author

Publish Date

Thu, 23 Aug 2018, 12:14PM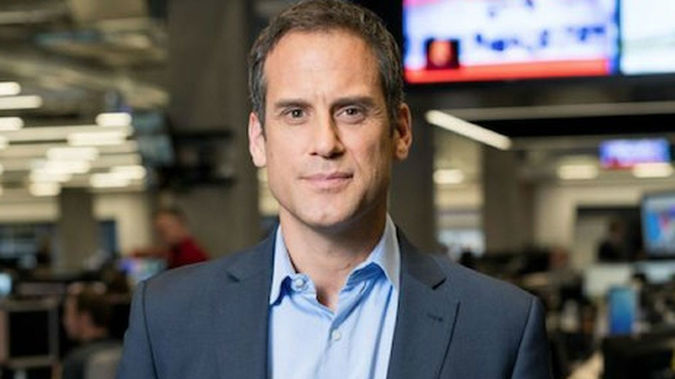 Brodie Kane: Greg Boyed lit up the world of those around him
Author

Publish Date

Thu, 23 Aug 2018, 12:14PM
COMMENT:
Yesterday was an incredibly tough day for many people, myself included, after learning our TVNZ colleague Greg Boyed had died after battling depression.
I worked with Greg in my first job at TVNZ on Q+A, and then in the rather tumultuous first year on Seven Sharp. Greg was incredibly fun to work with, he had time for everyone and anyone – whether you were a junior producer like myself, or the maintenance guys down in the TVNZ basement, he always had time for a yarn, and boy he was funny. He had a quick witted, dry sense of humour that was sometimes too advanced for even the sharpest.
READ MORE: Tributes flow following death of Greg Boyed
READ MORE: Niva Retimanu: "Greg just loved to have fun"
READ MORE: Andrew Dickens: Greg Boyed was a true broadcaster
The news of his death has hit the media family in NZ hard – believe it or not it's a small community of people who are friends, irrespective of which company you work for.
I, like many, would've read hundreds of beautiful tributes and messages of support, but also comments from members of the public who were also hurt by this news, and I totally understand that. People said they'd never been so sad about the death of a complete stranger, but that's just the thing, he wasn't a complete stranger to you.
Greg was one of those presenters who came into your living room every night with a cheeky smile, an air of confidence, and the utmost professionalism in his broadcasting that meant you could trust what he was telling you. He took his job seriously, and his incredible work ethic rubbed off on his colleagues and no doubt the public. 

It would've come as a shock to so many that Greg was battling depression – a man with a successful job and a wonderful family, it's hard to fathom that he couldn't go on any longer. But that's the thing, and I applaud his family for the bravery in revealing his depression, because it doesn't discriminate depression, oh no, it attacks the heart and soul of so many New Zealanders, too many New Zealanders.
For so many Kiwis who are struggling to see any other way out, it is our duty to show them there is, it is our duty to talk to them, it is our duty to support them, it is our duty keep this massive problem front and centre and not shy away from the fact that depression is a disease that we shouldn't be scared to deal with.
It's bloody hard and we've got such a long way to go. But we can all at least start with small steps, small steps which are actually more important than we may think.
So do what I've been doing since I heard about Greg dying. Hug your loved ones a little tighter, tell those you care for that you do, ring an old friend you haven't caught up with in ages and go for a drink, and don't bloody well hide away from your own feelings. If you're having a rubbish day, it's ok to feel weak, it's ok not to feel strong, it's ok to need a shoulder to cry on, a red wine and a crappy DVD, or just even a hug.
But you don't have to be alone, and I just wish Greg knew that.
A TVNZ colleague summed up how so many of us are feeling about losing Greg: It's so sad that such a wonderful person spent so much time in the dark, yet lit up the world of those around him.
WHERE TO GET HELP:
If you are worried about your or someone else's mental health, the best place to get help is your GP or local mental health provider. However, if you or someone else is in danger or endangering others, call police immediately on 111.
OR IF YOU NEED TO TALK TO SOMEONE ELSE:
• LIFELINE: 0800 543 354 (available 24/7)
• SUICIDE CRISIS HELPLINE: 0508 828 865 (0508 TAUTOKO) (available 24/7)
• YOUTHLINE: 0800 376 633
• NEED TO TALK? Free call or text 1737 (available 24/7)
• KIDSLINE: 0800 543 754 (available 24/7)
• WHATSUP: 0800 942 8787 (1pm to 11pm)
• DEPRESSION HELPLINE: 0800 111 757