Opposition and dairy owners say dairy protection is not enough
Author

Publish Date

Fri, 2 Jun 2017, 5:18AM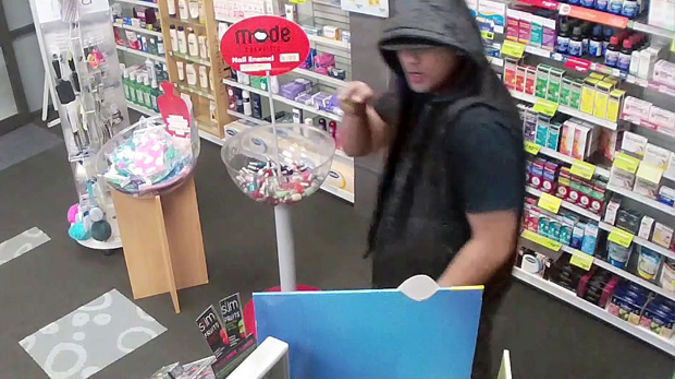 Opposition and dairy owners say dairy protection is not enough
Author

Publish Date

Fri, 2 Jun 2017, 5:18AM
Labour says frightened dairy owners want more police on the beat, rather than having to lock themselves behind cages or perplex screens.
The Government's put up $1.8 million from a justice fund it started in 2012, to help targeted dairy owners put self-protection mechanisms in place.
READ MORE: Bennett announces $1.8 million to prevent violent dairy robberies
Police spokesperson Stuart Nash said he's not going to argue with that - but the real solution is more police.
"The vast majority of these robberies are because of P. The police admit they're not having any impact on the war against P so more community police and more people in the organised crime squads."
Mr Nash said he's not against any form of help for those unfortunate enough to be targeted by robbers - and says it's responsible of the Government to put up some cash to help.
He said if he was the Minister of Police, he'd be taking this very seriously.
"Because you've got a very core demographic of people who are scared to death about going to work. That is wrong and that is not the New Zealand that I grew up in, and I don't think it's the New Zealand that we believe we live in."
Though Retail NZ said it's real consequences for thieves, not extra security, that will prevent further aggravated robberies.
Retail NZ spokesperson Greg Harford said police should be giving infringement-style punishments out for petty offenders.
"So if you're a first time offender and you commit a minor shoplifting offence you might get a ticket to be paid, like a traffic fine. That would make sure there are real consequences and we can then break the cycle before they go on and commit other offences.
"What we need to do is deal with this by nipping crime in the bud before it blossoms. We know many retail criminals start their life of crime doing petty offending. There are few consequences for that."
Police Minister Paula Bennett said the $1.8 million will be split around high risk stores and dairies for items such as fog cannons, alarms and DNA spray.
LISTEN: Dairies deserve Govt support, says Bennett
But Vege King Hamilton owner Harjit Singh, who was caught on camera this week brandishing a cricket bat at a man who robbed and attacked his workers, said that's not going far enough.
Mr Singh said he was doing what anyone would do when he swung the cricket bat but he has since received threats.
He said he never wants to have to use a cricket bat as a weapon but too much "so-called justice" favours the criminals. and if somebody comes onto the premises the owners need to be able to stop them.
Mr Singh said the money is a good idea but doesn't see how fog or a spray will stop someone from shoplifting in his store.
Mr Singh said he has a much better idea.
Lots of young people on the benefit in New Zealand and they should be given a security jacket or training and put outside stores at certain times of the day, Mr Singh said.
He said it would work well because the Government are already paying those people money anyway so they may as well help out.